BOZEMAN, Mont. – As the weather warms again, local animal control officers are already seeing calls for 'hot dog' situations and wants to remind people that hot cars are an unsafe place for dogs.
As the chart below shows, the temperature inside a vehicle on a warm day can be significantly hotter than the temperature outside the vehicle.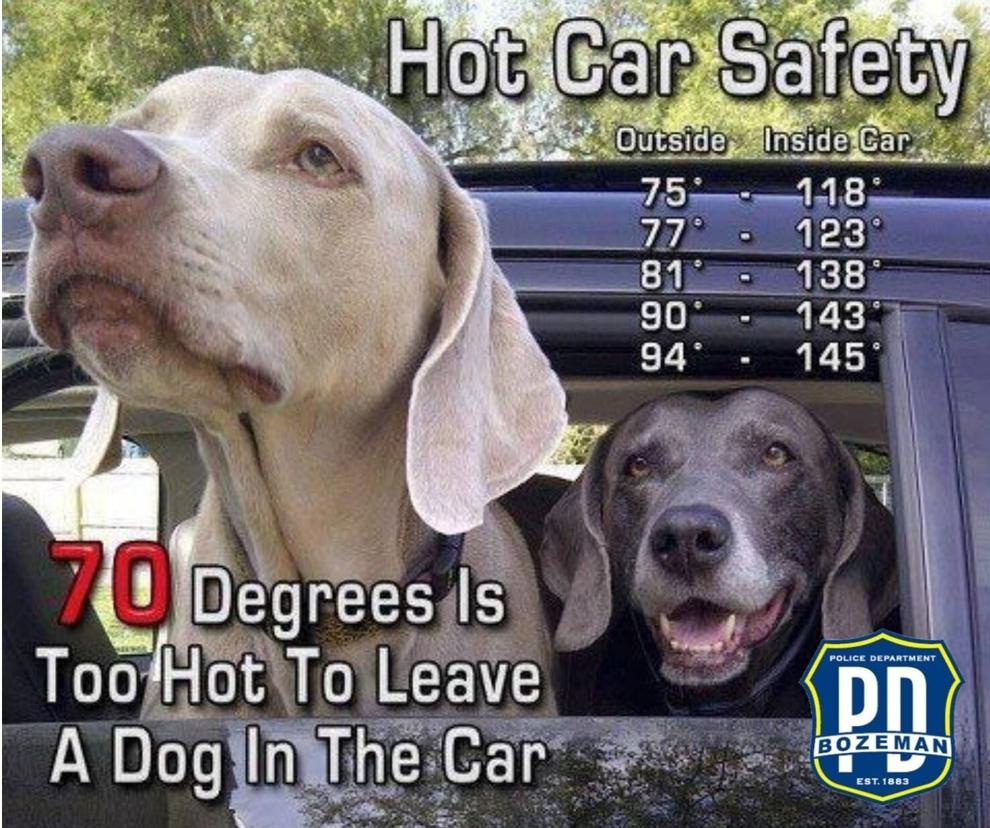 The temperature change can happen must faster than anticipated.
When determining whether it is too hot for a dog to be inside a car, many factors must be taken into consideration, including the outside temperature, length of time, whether air is passing through the car through open windows, whether it is a clear or cloudy day, and whether the vehicle is parked in direct sunlight or in the shade.
The best option is to leave your dog at home where he will be safe.
If you must bring your dog along, have someone else come along who can wait with your dog outside the car.
If you see a dog in a hot car:
Observe the car's license plate, make, model and color.
Do not break out a window or damage the vehicle.
Call the non-emergency number for your city or a direct animal control line.
If possible, stay around until an officer arrives.
If the dog owner arrives in the meantime, do not confront them.