MISSOULA - The Missoula PaddleHeads and the Pioneer League are teaming up to organize a raffle as a part of their "Help Support the Fire Efforts in Australia" campaign.
Missoula PaddleHeads said in a release, every $10 dollars donated to Australian Red Cross, the World Wildlife Foundation or Country Fire Authority, counts as one entry into the raffle.
Fans are required to show proof of donation in order to enter by tagging the PaddleHeads on social media, or sending them a private message with the required documentation.     
Raffle prizes include PaddleHeads and Osprey items, as well as access to VIP events.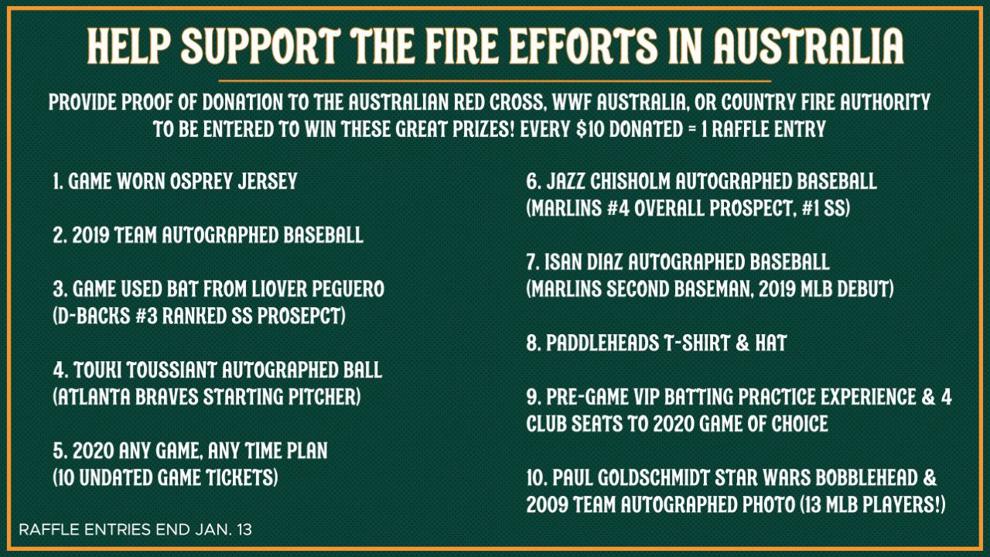 The raffle is open until Monday, January 13.