MONTANA - Monday will mark the first time since 2005 that Montana has had a Republican governor. The last Republican to hold the position was Judy Martz.
Current Governor, Steve Bullock, has been in office since 2013. His term will expire on Jan. 4 as he maxed out the number of years Montana allows somebody to be governor. 
Montanans elected Greg Gianforte as their state's 25th governor on Nov. 3, 2020.
According to state data, Gianforte received more votes than any candidate for governor in Montana history. He also won with the largest margin for a first-term governor since 1920.
However, Gianforte is not the only state official being sworn in on Monday. Others being sworn in include: New Attorney General Republican Austin Knudsen; Republican Christi Jacobsen for Secretary of State and Republican Troy Downing for State Auditor.
The governor-elect sent an exclusive statement to Wake Up Montana Weekend, saying: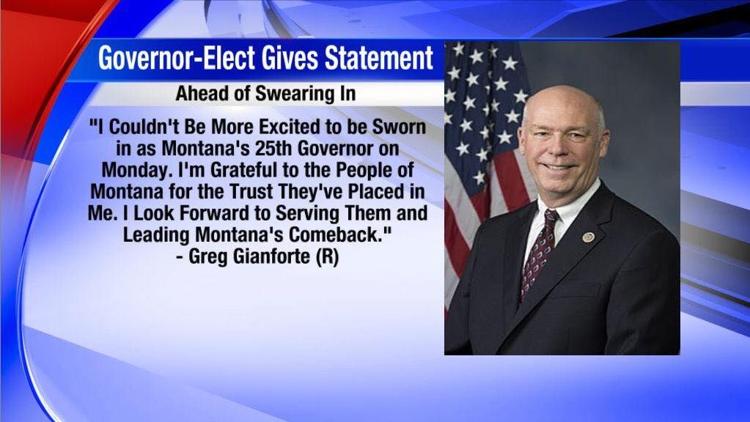 After 34 years in the private sector, Gianforte has served in the U.S. House of Representatives since June 2017.
Gianforte and his wife Susan Gianforte founded RightNow Technologies two decades ago in Bozeman. It's now the town's largest commercial employer that has created more than 500 jobs.  
He and his wife married in 1986 and raised four children while fishing, skiing, backpacking and climbing on Montana's public lands. 
Gianforte also sent an exclusive statement, talking about how Susan will be as Montana's new First Lady: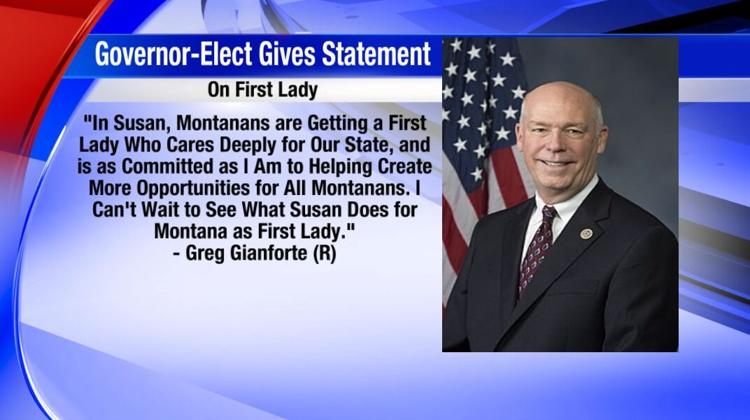 You can watch Gianforte be officially sworn in on MontanaRightNow.com and KULR8.com on Jan. 4 at 9 a.m. MT.
You can watch Gianforte's first live interview after being elected in early November, here.