Lolo - Missoula County Sheriffs are dispelling rumors of a third attempted abduction in the Lolo area. 
On Thursday sheriffs released information about two potential attempted abductions in the area. 
On Friday, a social media post that was shared nearly 300 times indicated there may have been an additional situation Friday morning. 
The sheriff's department posted a statement on Facebook saying they looked into this post and found there "does not appear to be an attempted kidnapping or abduction."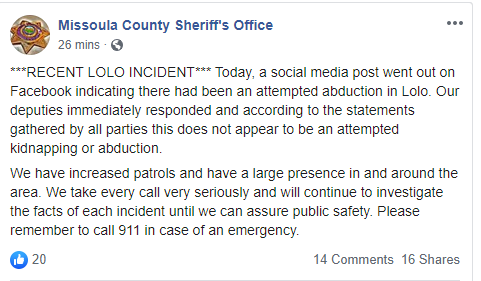 The sheriff's office has increased patrols in the area and will continue to investigate reports.