BOZEMAN- The vegan Impossible Burger has arrived in Montana, and some ranchers are concerned. 
The Impossible Burger is a burger patty that's made out of plant proteins, but looks and tastes like meat.
You may have noticed the Impossible Burger sneaking onto menus in your neighborhood, at Burger King, Wendy's, and even KFC.
But is this new option is taking a bite out of Montana's booming meat industry?
Sean Ehlert, chef-owner of U-Burger in Bozeman, recently added the plant-based protein burger to his menu.
"I actually have a customer it comes in almost once a week to get it, cause he loves the fact that we carry it," Ehlert said.
The box is labeled as "meat"—but you won't find any animal parts in the patty. It's raising concerns for some Montana ranchers.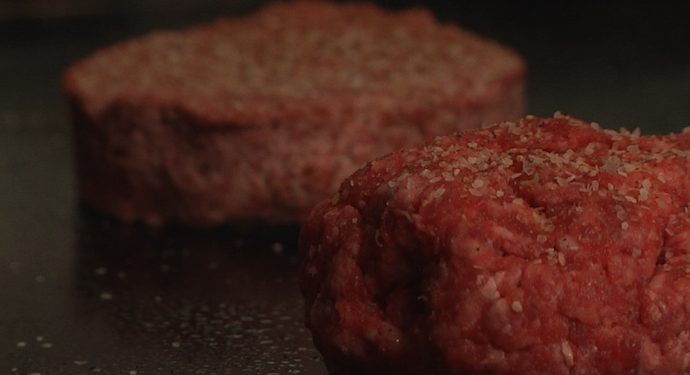 "It is a heavy topic and one that's on a lot of producer's minds in Montana," says Jake Feddes, a third-generation beef rancher.
Feddes lives on his family ranch in Manhattan, Montana and still tends the same fields that his family has owned since the mid-1940s.
He's worried about what this new trend could do to his business, mostly for the reason that it's not meat.
Feddes has spent over 20 years raising working with cows and in that time calculates that he's produced over 7,000,000 pounds of beef.
He says he doesn't mind that people are vegetarians, he just doesn't agree with the terminology of the Impossible Burger product.
Feddes says he says he has had many competitors to his products and will continue to have them, but calling a plant-based burger "meat" is a hardship.
The USDA says Americans have been eating less and less beef.
University Burger in Bozeman sells about 700 traditional beef patties a week, and their chef says they go through about 40 Impossible Burger patties a week.
Ehlert says the vegetarian patty is practical for a restaurant because it tastes good, keeps well and isn't too pricey.
Ehlert says in the past vegetarian options haven't been flavorful. One vegetarian told Ehlert that he loves the plant-based Impossible Burger for the reason that it actually tastes like meat.
"With being this close to campus you've got groups of 10 that come in all the time and there. This day in age there's got to be a chance one of those 10 is going to be a vegetarian," Ehlert said.
But, dietitians do want to note that just because the patty is vegan, doesn't mean it's health food. Turns out that plant-based meat option is just a processed as ground beef.
"Processed foods, we want to limit those in our diet," said Jessica Venhuizen, a Bozeman dietitian said. "Additives, we just don't know the long-term effects of those because they're fairly new."
Venhuizen says like with anything, they are fine in moderation but don't necessarily have any added health benefit.
Beef is the second-largest agricultural export of the State of Montana, and ranchers like Feddes and his family head to work every day in the fields hoping to put food on the table.
"It's a hard way to make a living. We don't do it for the glory, the fame, we do it to provide a good nutritious source of protein," Feddes said.