BOZEMAN- Gibson Guitars is known as a Nashville, Tennessee, guitar manufacturer but little is known about their exclusive factory in Bozeman crafting acoustic and electric acoustic guitars.
Gallatin High School will receive 24 of their G-45 series guitars that are well over $1,000 each.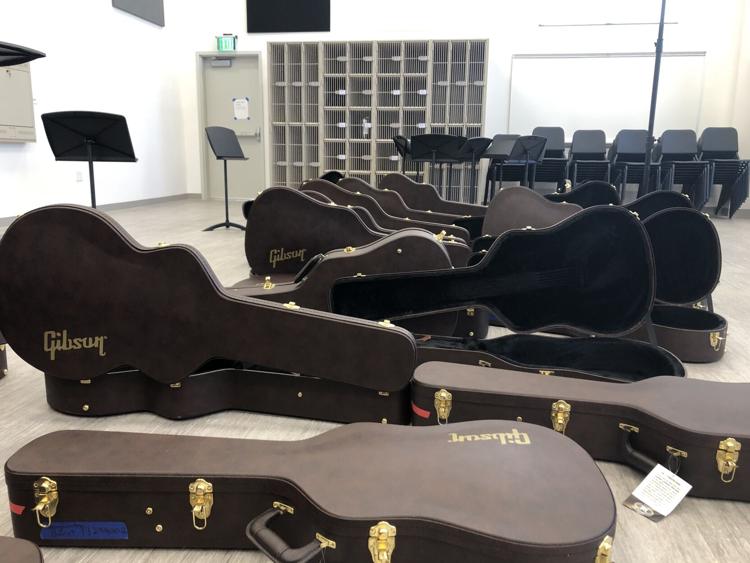 Stephanie Quayle, a Gibson Guitar artist, said it takes around 40 different hands to custom hand-make on of the guitars.
"Knowing that they're made here, handmade by our community to give these to the students as like the first step and just having that freedom of when you can play your own music even if it's never for anyone else but yourself it gives you so much peace and freedom and it's like the best friend you never knew you had, you know you need it," said Quayle.
The Gibson reps handing over their donation on Tuesday, Sept. 8, 2020, said this is the largest donation of guitars that Gibson has ever given out to any school.
The factory in Bozeman has been around since 1989 with more than 100 full-time employees.
The Gallatin High School Guitar Teacher Steve Merriman said the donation will go a long way with helping students in multiple ways.
"They get to play on an awesome instrument everyday I mean some of the students will have guitars at home but most don't… so to have an instrument that they can come play 50 minutes every day and just kind of get to know that instrument and grow a relationship with it and learn music is just amazing," Merriman said.