MANHATTAN- The city of Manhattan expected their new Ace Hardware store to open up at the beginning of August, but the COVID-19 pandemic pushed back that needed business in the community by almost two months.
The new 15,500 square foot building broke ground in April to be a convenience to the growing community but because of backorders and delays in construction by the pandemic the grand opening happened on Oct. 13, 2020.
According to the latest population data from the World Population Review, Manhattan is growing at a rate of 3.5% annually and the demand for homes has skyrocketed.
Ace Hardware Store Leader Matt Bachmeier said they were hoping to be open earlier but understands that opening up during a pandemic comes with certain struggles.
"When products delayed that also throws the whole schedule of the construction project off because people can't do what they need to which either makes things difficult for the next guy or pushes their schedule out," Bachmeier said. "We were really hoping to be open closer to the beginning of august, but you know that just wasn't doable with the struggles of being able to get product."
The store provides 15 new jobs to the community with more than 36,000 different types of skews.
Bachmeier said they're open and ready to support the community and are already doing so with local flower shop Bridger Mountain Floral.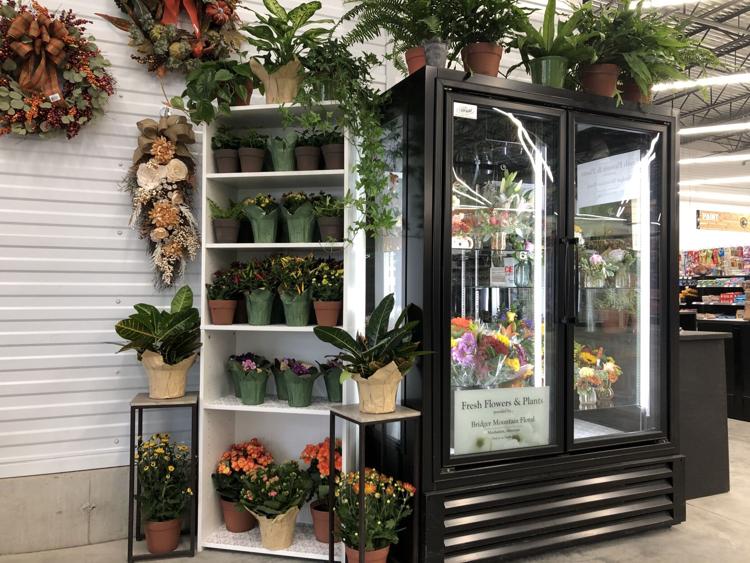 "I mean we all kind of know what a hardware store is, they've been around for a long time and we're looking to produce that and then also whatever other niches that we may be able to get into and fill the need for, and we have flowers from a local vendor, cut flowers like roses and bouquets but we're going to know those needs by our customers," Bachmeier added.
More information on the Ace Hardware in Manhattan can be found here.