BOZEMAN- Three-time Olympian and NHL player Pete Budaj says he'll coach the MSU Bobcats' club hockey team because of their explosive season last year.
His plan is to bring his experience to the table and help the team make it even farther this year. 
Budaj has played in a total of three Olympics, 2006, 2010, and 2014. Professionally he played in Montreal, Colorado, Tampa Bay and Los Angeles.
Budaj has a little history with the Gallatin County area. His brother played for the Butte Irish back in the early 2000s.
He's now ready to be a Bobcat and help the program continue to grow.
"I just want to bring my experience to help the kids to reach their potential and kind of have the drive to keep going, more and more and higher and higher," Budaj said, "I think we have good coaching and a great city too, so I think we can get something going."
He'll be working with goalies and special teams.  
Budaj and his family planned to move to Bozeman, although the coaching gig came as a surprise.
He says he and his wife didn't want to raise their kids in Los Angeles, and Budaj's wife's family being from Montana and she herself being a Bobcat, Bozeman was an easy move.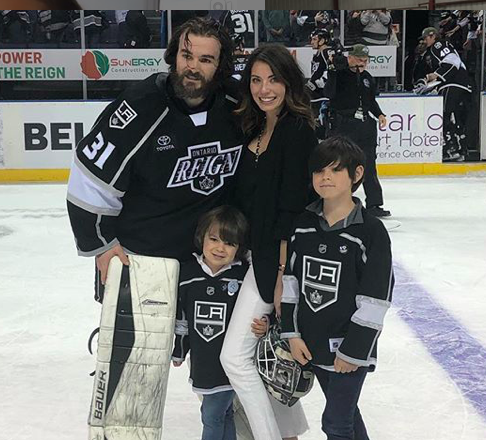 "I just really love the place, I love nature and I think it's very cool for the kids," said Budaj, "I think it's a great place to raise the kids so we decided this was going to be our destination after everything was done."
He's excited to get back on the ice and help turn the Bobcats into champions, he says his goal is to take the team even farther than they went last year. 
Budaj added that he's lived all over the world but he's excited to start his life here. He is also incredibly grateful to his fans over the years and thoroughly enjoyed his time playing in Montréal.