BOZEMAN- Treasure State Inc. is a growing Belgrade based concrete construction company looking to get all of their major road projects done before the winter puts them to a halt.
"Everybody says Montana has two seasons; winter and road construction season," Barrett Haugan, owner of Treasure State Inc. said.
Haugan started Treasure State Inc. in 2008 when he saw the opportunity to build his own concrete and asphalt construction business in the booming Gallatin Valley.
"Gallatin Valley is growing so much that it seems like were shutting down road, after road, after road and people are struggling to get around, the streets are packed but we have probably had the best year we've ever had," Haugan explained.
Treasure State Inc. has been involved in a handful of projects in the Bozeman area including being the prime contractor with the Gallatin Airport on concrete projects, doing all hardscaped surfacing outside of the new Gallatin High School, work on the Baxter-Love roundabout, and several other projects in 2020.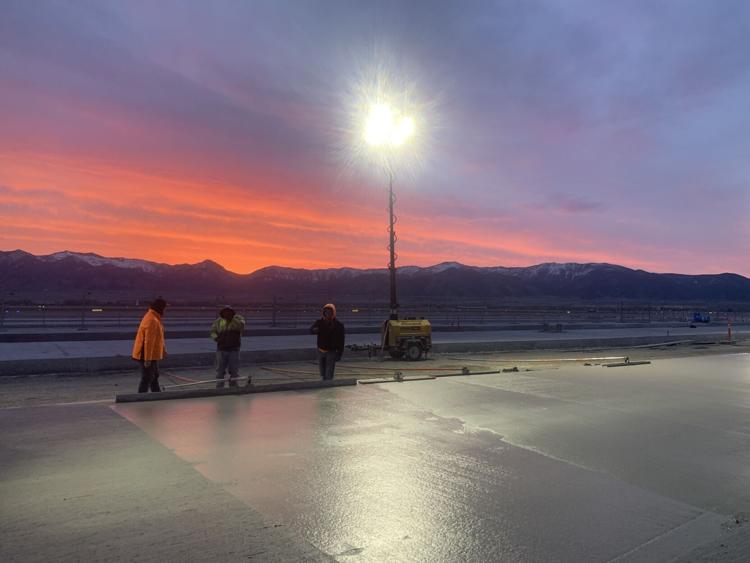 "Obviously the world is going through a tough time, but we have not missed a beat, I went from three people (in 2008) to over 50 this year," Haugan said.
The 7th Avenue Streetscapes Project started mid-July as part of the Midtown Urban Renewal Action Plan to make improvements to the right of way between the curb lines and the front portion of properties and businesses.
"We have a job to do and we have to be sympathetic of the needs of the people in the corridor and not only the business owners but the traveling public," Ty Giffin, general manager of Treasure State Inc. added.
Giffin said he acts at the middleman between the company and the business owners as well as the daily commuters on the roads they are working on.
"Just taking the time to listen to people's concerns has been successful in this project in particular," Giffin said.
After almost six months of roadwork on 7th Avenue, Giffin said he has some good news for Bozeman drivers. 
"Right now, we're looking at having everything buttoned up and traffic control out of the way before Christmas," Giffin said.
More information on Treasure State Inc. can be found here.
If you have a unique business story that Noah should look into you can follow this link to find his social media accounts and email.