LIVINGSTON- James Langteaux finds himself making coffee for the people of Livingston after a long career of filmmaking and being an author, but the journey was a long one.
"I texted a friend who had moved to Paradise Valley and I said, 'Hey do you have room for a boy and his Pit Bull for a couple of weeks,'" Langteaux said.
A couple of weeks turned into months along with an accidental remodel of his friend Alicia Roskind and her father's café on Main Street.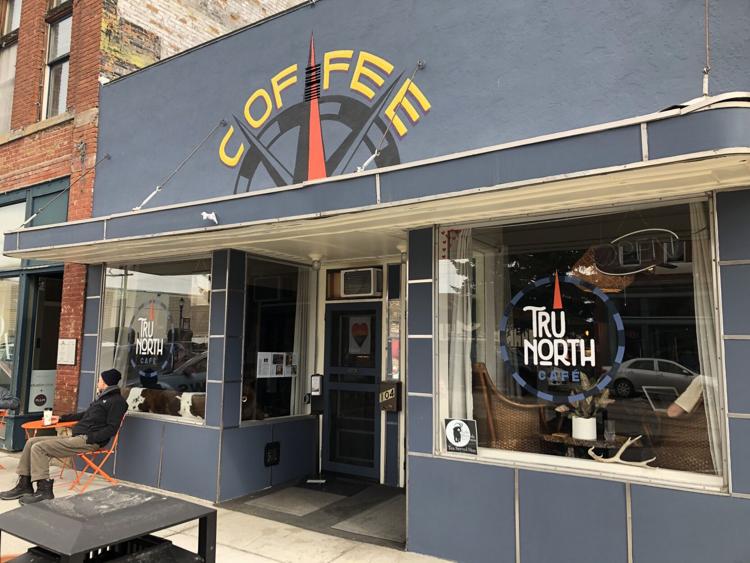 "I started to mess around and her dad said, 'Any money you make in April you keep,'" Langteaux explained.
That was the beginning of Tru North Café which happened to open in the middle of a pandemic.
"I've had so many people say, 'Oh how sad that you opened a café in the middle of a global pandemic' and I'm like, 'No it was the best decision of my life,'" Langteaux said.
From films and authoring books to whip cream and brewing coffee, Langteaux's career took a turn right into a booming coffee business.
"From the day we painted the exterior and the interior… we were just really busy and then of course that was just prior to tourist season, then when tourist season happened, I worked up a sweat," Langteaux added.
Working with two other 18-year-old employees making coffee and other foods, Tru North has technically been open since May 10, 2020.
"I had never heard of Livingston before and the minute I saw it I was like, 'This looks like a movie set' and I fell in love hard," Langteaux said.
Langteaux is not hard to find in his café wearing his Tru North leather apron with metal latches clinging around his coffee shop acting like the star of his own movie set down on Main Street.
"I was thinking that we live in crazy, complicated times right now and people need to find their true north and we wanted to create a place where you could come and actually be loved, and no matter who you are, you're accepted and loved and I've learned that when life throws you a pandemic or any obstacle you should pivot," Langteaux explained about the name of his café.
Through it all Langteaux said he finally feels like he's living the dream thanks to the Livingston community.
"I've never been happier, I've never been more content, I wake up in the morning and I can't wait to get in here and meet the people that walk through the doors," Langteaux said.
More information on Tru North Cafe can be found here.
If you have a unique business story that Noah should look into you can follow this link to find his social media accounts and email.