BOZEMAN- Bozeman Brewing Company closed the doors to their tasting room for almost three months, but thanks to their production space, business continued until they were able to open their doors again with pandemic safety restrictions in place.
"We were at a bit of a loss, there's no doubt about it, it really hurt to have to shut down the doors from not just a financial perspective but from just that community gathering place," Tucker Kalberg, general manager of Bozeman Brewing Company, said.
With around 20 employees, Bozeman Brewing Company had to lay off all bartenders for almost three months.
"For the shutdown things were, numbers were definitely down, we struggled you know we were very fortunate that we do have the packaging capabilities that we do and the presence out in grocery stores and convenience stores to help maintain there but numbers were still off relative to last year."
The brewery's production side allows them to sell most of their beer straight to bars, restaurants and grocery stores.
"We package about 75% of it in cans and bottles these days and so it's very package forward and that continues to be that with the circumstances with COVID where more people are buying it in grocery stores and convenience stores so it works really well for us," Kalberg explained.
Kalberg estimated that they make around 1,100 six-packs per day and used their outside patio area during the summer, but now that the weather has turned cold, they allow a small number of people inside their tasting room.
"It took us a little bit to get there, but we've really hit our stride at this point in time and we've been able to do some good numbers in the tasting room and we've continued to maintain good numbers out in the market," Kalberg said. "Sales have been doing well, customers have been extremely receptive of how we're functioning and got open in a safe manner to be able to enjoy the beer in the company of their friends and family."
Whether you enjoy a "Bozone" in their tasting room or in your living room, Kalberg said the brewery is changing to make sure you can enjoy the hops wherever you prefer.
"People's buying habits have changed, evolved, and were very fortunate to be well positioned for that and so package sales are really what are driving us these days and really you know excelling at this point in time and we just keep putting more beer in cans and we're not going to stop anytime soon."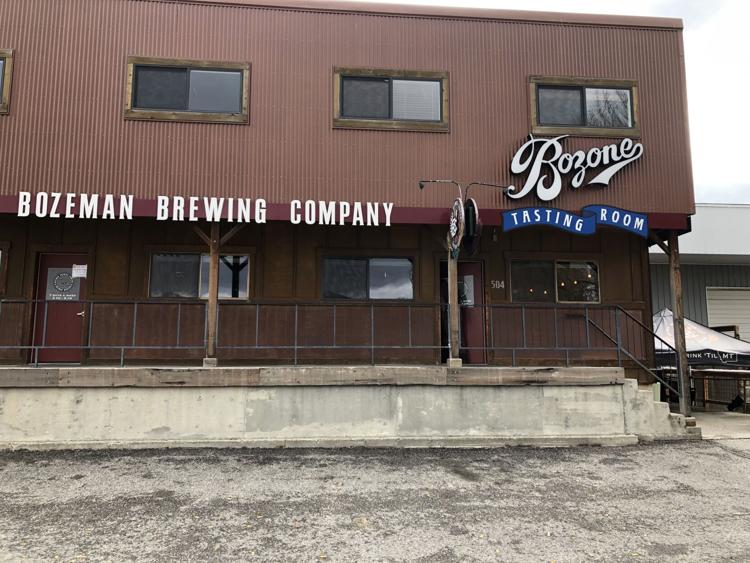 The brewery along Broadway Avenue has served the Gallatin Valley since 2001 and Kalberg said they wouldn't want to be anywhere else.
"Bozeman is everything to us, we are Bozeman Brewing Company, we are the oldest operating brewery in the valley, and we wouldn't be here if it wasn't for the local community." Kalberg said. "Day-in and day-out the community support is really what drives us and keeps us moving forward, if we didn't have that we would be nowhere, we'd be closed."
More information on Bozeman Brewing Company can be found here.
If you have a unique business story that Noah should look into you can follow this link to find his social media accounts and email.