BOZEMAN- Inspiration can come from anywhere and for Shannon Waters, owner of Gastro Gnome Meals, it came from an adventure out in Big Sky Country three years ago.
"After doing that once I realized I might have to try backpacking food so that's dehydrated or freeze dried in a bag that's lightweight, packable and so I did and after eating it, reading the ingredients I just asked myself like, 'Can I do this better?'"
Waters has a background as a former chef, restaurant consultant and instructor at Montana State University's hospitality management and culinary arts program.
So, Waters tried multiple different recipes and ways to dry out the food and ended up with a shelf stable bag of food that can be ready to eat in under 15 minutes, all that is needed is boiling water and a little bit of patience.
The name of the company "Gastro Gnome" is a play on wording from the term gastronome.
"Well gastronome means a lover of food and it just became obvious that I could play with those words to create a little traveling gnome that loves food," Waters said.
The little traveling gnome mascot is here to stay in Bozeman due to state regulations with proteins and meats so Gastro Gnome Meals can only sell directly to people here in Montana.
"I think it's a wonderful community to be selling to like almost everybody here has some direct connection to the outdoors whether they fish, or hike, or bike whatever it may be, people love being in the outside spaces here," Waters said.
Currently only the Thai Green Chicken Curry is on sale, but four more recipes will be released throughout the fall.
Waters said she wants her business to be all about the experience.
"We have all the gear, so we like people to come in ask us questions tell us about their trip, we can help guide we can help tell them about experiences we've had in those places so it's not just like we're making food we also have a retail space that we would love to have people in," Waters explained.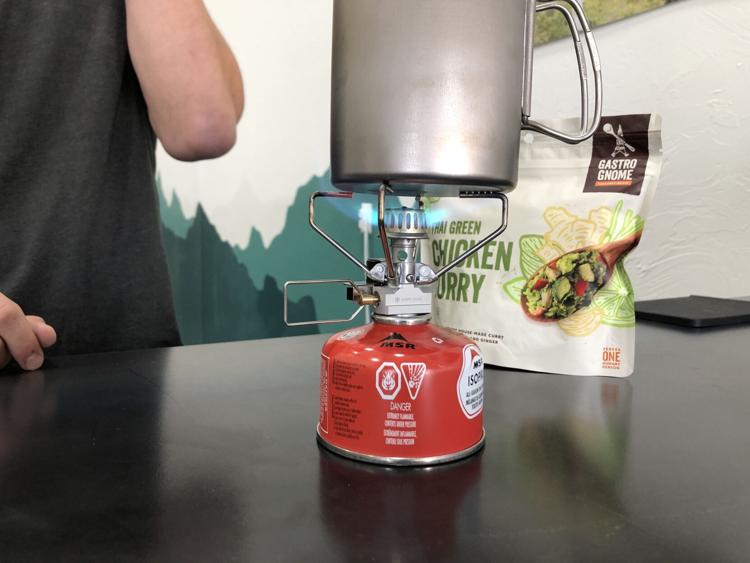 More information on Gastro Gnome Meals can be found here.
If you have a unique business story that Noah should look into you can follow this link to find his social media accounts and email.