BOZEMAN- Mitch Bradley, owner of Heebs Fresh Market, said their grocery store ordered more turkeys than they ever have for this uncertain holiday season.
"We got in 430 this year of the Hutterite brand turkey, those are raised locally over by White Sulphur Springs and they've gone over well," Bradley said.
With smaller family gatherings due to the COVID-19 pandemic, Bradley predicted that the smaller turkeys would fly off the shelf compared to bigger turkeys for bigger family gatherings.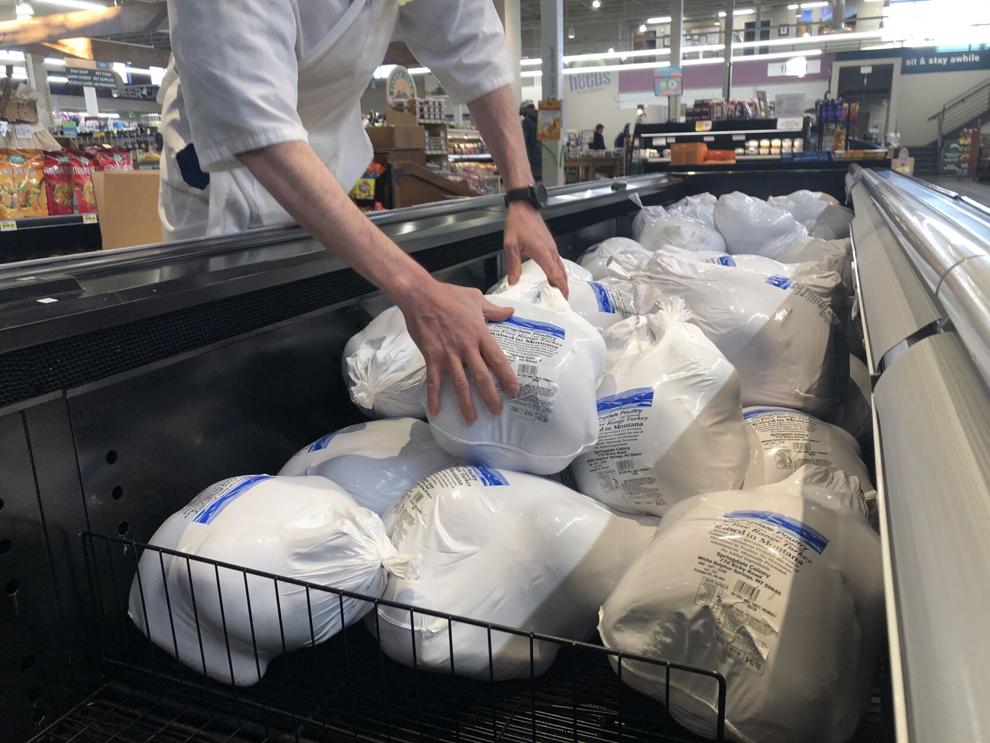 "We always ask for as many little ones as we can get from them because it's kind of like you get what you get," Bradley explained.
As a family-owned grocery store with over 70 years of experience, Bradley said 2020 has been a year full of ups and downs with record high sales during the stay-at-home order along with problems of trying to restock the shelves.
"We had people come in with their hair on fire, they were buying everything, and our shelves were empty, it just was amazing so needless to say our business was way up, but then we had the problem with trying to get restocked," Bradley emphasized.
What surprised Bradley the most was the online grocery pick-up sales.
"At the beginning when the pandemic hit, I'll tell you we went from doing five or six to doing 60," Bradley exclaimed.
Those numbers have him keeping a close eye on pandemic restrictions and possible concerns over panic buying over a second stay-at-home order.
"We're also watching to see if maybe there's some more panic buying that we saw back in March, haven't seen a lot of that but we're trying to be mindful of it so that we can spread the goods out to everybody as best as we can," Bradley said.
Right now, Bradley said it's a waiting game with COVID-19 trends steadily rising, but he doesn't think the pandemic will stop people from buying a Thanksgiving turkey.
"I think overall people are still going to be buying a turkey but we're on pace where I was hoping that we would be and we brought in more groceries earlier on this year than what we normally have, trying to stock up on your traditional chicken broth, cranberries, all those kinds of things and so I feel like we're ahead of the game," Bradley explained.
More information on Heebs Fresh Market can be found here.
If you have a unique business story that Noah should look into you can follow this link to find his social media accounts and email.