LIVINGSTON- Campione Roman Kitchen on Main Street begins prepping for their day well before they open, but believe they found the perfect formula to keep customers safe and keep business going during the COVID-19 pandemic.
"There's worry about the bottom-line, there's worry about staying in business you know as a new business you can't afford to close for two weeks, have two weeks' worth of food go to waste and then repurchase all that food," Jeffrey Galli, co-owner of Campione, said.
Currently Galli, a third-generation Italian-American, runs the restaurant with Anthony Sferra, and head chef Joshua Adams, with a culinary arts degree.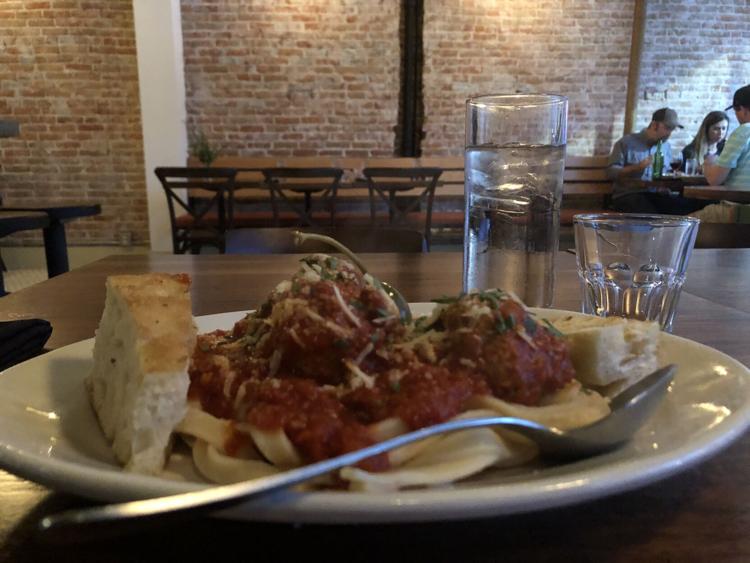 "We were not eligible for the small business loans because those were all going to existing businesses that really needed help at the time," Galli explained.
Without that financial help, Galli and his co-owners reevaluated what their day-to-day operations would look like.
Galli said he observed how many small businesses on Main Street take advantage of the bright neon lights and welcoming atmosphere of the small town at night, so Galli hopped on the bandwagon.
Campione is open every week for reservations only, Wednesday through Monday from 5 p.m. to 9 p.m. to keep customers safe as well as keep business booming during dinner hours only.
"The safest way to do that was to take reservations and to seat people and not to have walk-ins for the time being," Galli said.
By taking reservations only, Campione receives the name and phone number of every customer to aid in contact tracing and be able to plan ahead in socially distancing customers within their small space.
"It's really nice to have the personal connection of you know I can personally care for each table, spend time with everybody so you're seeing the community kind of come back together and it's a way for people to feel united and feel a little bit more normal in this like sort of very unusual situation," Galli said.
The words "In the Service of Others" invites you into the restaurant when you first walk in and Galli said it's a phrase to live by both in life and in business.
"We don't want to be an exclusive place at all, we want to be open for all and for our community first and so we're trying to take care of people in the best way we can under the circumstances," Galli explained.
More information on Campione Roman Kitchen can be found here.
If you have a unique business story that Noah should look into you can follow this link to find his social media accounts and email.