BOZEMAN- On Monday Aug. 10, 2020, the Bozeman School Board of trustees agreed to the blended learning plan model of instruction which will have students back in school for two days a week.
The decisions came with a 5-3 split in favor of the blended learning model after support for a five days a week plan such as the cohort model was brought up at the board meeting last Thursday Aug. 6, 2020.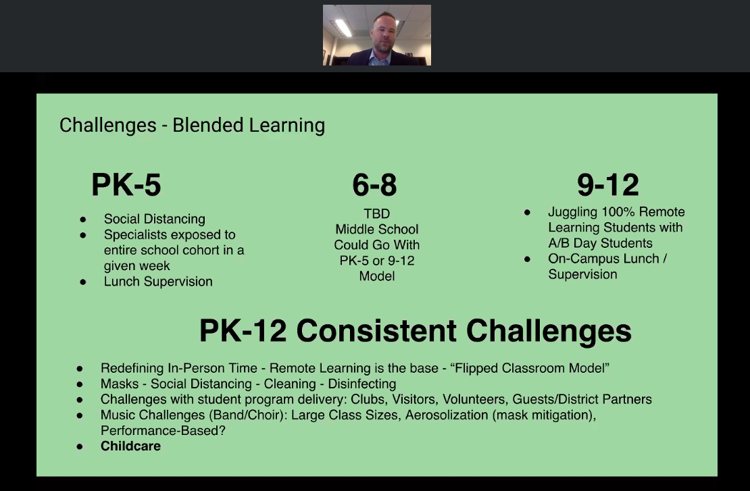 An 8-0 vote also pushed back the start of school year for students to Sept. 8, 2020, giving teachers and staff more time to train on the new software used with remote teaching.
Superintendent Bob Connors said the blended learning plan will allow for the board to monitor the 7-day and 14-day trends of people in the Gallatin County being infected with COVID-19 to make their decision to go back to a five day a week model such as the cohort suggests.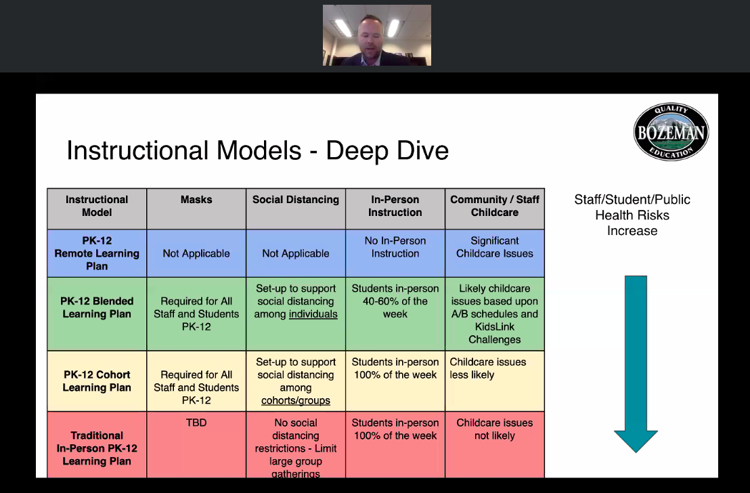 Those students that decide to do the 100% remote learning will be informed on their opportunity to switch to in-person learning either by semesters end or when they adopt the cohort model when the school board decides it is safe to do so.
More information on the Bozeman School District's reopening plans can be found here along with a link to sign your student up for 100% remote learning registration due by Wednesday, Aug. 19, 2020.