BOZEMAN- A car accident is blocking a lane on I-90 at the "L" street overpass.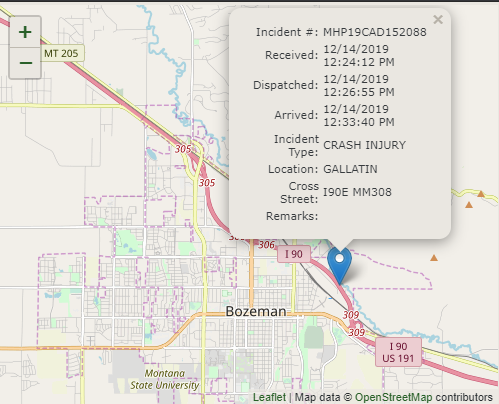 According to Montana Highway Patrol Trooper Derek Stoner, the crash is in the westbound lane.
Montana Highway Patrol is on scene according to the Montana Department of Transportation, and anyone in the area can expect single lane traffic and reduced speeds until the accident is cleared.
The DOJ Incident Report has the crash listed as an injury crash.
The extent of the injuries is currently unknown.