BOZEMAN, Mont. - A Back the Blue rally held Friday night in downtown Bozeman drew dozens to the city's Main Street.
Attendees told Montana Right Now they were at the rally to support law enforcement and let them know they 'have their backs.'
Despite divisive themes - with many cars carrying Trump flags - the event appeared to stay peaceful throughout, without any major confrontations during the three-hour rally.
Participants mostly stayed in their cars, driving up and down Main Street and honking their horns in celebration of their message.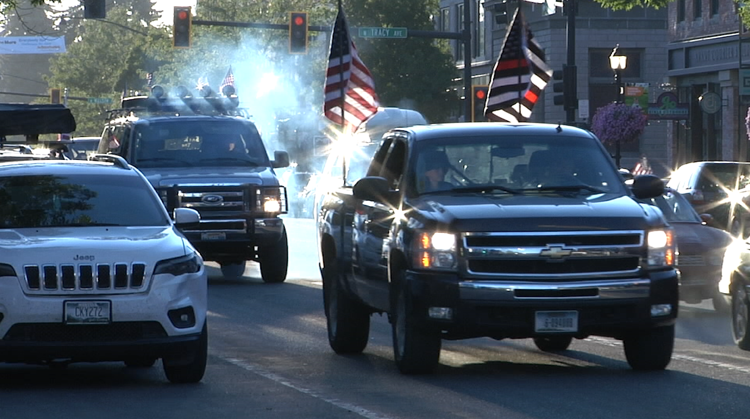 Montana Right Now spoke with both supporters and opponents of the event. Surprisingly, they both say they had the same goal: coming together.
"This is America. And we gotta come together as Americans, and we only have one national anthem," said Steven Ashley, a participant in the rally. "And we are sick and tired of all the people that are disrespecting our police and wanting to defund 'em. We want to defend them."
Dani Stern, a Bozeman resident, was downtown with friends when she saw the rally going down Main Street. She said she didn't support the messages many participants were sharing, but still wanted to have conversations about them.
"I think that we need to come together more than anything," Stern said. "I think we need to realize that as human beings, we all want the same things. We want safety for our family, we want a roof over our head, we want an income that provides that, we want healthcare, and I think we're more alike than we're different. And it really upsets me that this sort of divisiveness is happening because it stirs up a lot of 'anti' when I really want to have conversations."