BELGRADE, Mont. - A Gallatin County animal control officer is being called a hero by animal lovers after the officer dug out an old dog who got stuck inside what appeared to be a wild animal den. 
Chanel Shaffer, a Gallatin County Animal Control Officer, said Friday afternoon she got called out to a home in Belgrade.
"I received a call for animal rescue for an older dog that had fallen either a fox den or a coyote den," Shaffer said.
She said the 15-year-old dog was just sniffing around in his own backyard, and likely due to his poor eye sight and hearing, he got stuck.
"He had slid in [the den] backwards. I think the more he tried to dig out, the further he got lodged in," Shaffer said.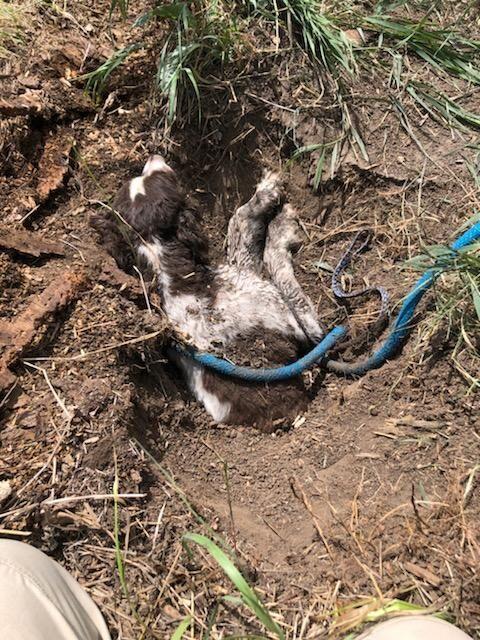 When she found the pup, she tried to pull him out, but said he was "really stuck," so she pulled out a shovel and started to dig. 
"Digging out the sides, slipping a rope under his elbows and being able to free pull him out," she said.
ABC FOX Montana couldn't reach the dog's owners, however, Shaffer said after a vet appointment, the dog has no permanent injuries from the incident. She then covered up the other holes so the incident doesn't happen again.
While the dog is safe,  that might not be the case had this "hero" no stepped in to help. A good reminder to always call a professional.
"If you don't think you can do it alone, we don't mind giving you a hand," Shaffer said.