BOZEMAN, Mont. - Above average temperatures this winter have caused struggles for local ice rinks to open and maintain the surface of their ice, but there are a few open to skate.
The Anderson Pavilion has been flooded by the city of Bozeman into an ice rink with barriers, but is not open yet because of an uneven surface due to melting and refreezing.
Park and Cemetery Superintendent Thom White said he has seen people still use the ice but wants to warn of the risks with a rink that is not properly surfaced.
"Our ice rinks here in Bozeman that we maintain and construct are not refrigerated so that means we rely on mother nature for an extended cold snap to build and construct the rinks," White said. "Ideally temperatures start off in the morning in the single digits and they don't get higher than 20-25… we haven't had that this year… we've had days in the 50's."
White wants people to know that they are doing their best to open up the rink, but also wants people to understand why it is taking so long.
"Nobody wants these things open and ready to go more than we do cause we're the ones that get the calls and so we put all our resources into it and we try to get ice, but if again if we get into the 40's and 50's and the lows are in the upper 20's, it's tough," White explained.
Haynes Pavilion at the Gallatin County Fairgrounds is operated by Gallatin Ice who open the rink to limited public skating during the weekdays but you must register ahead online in advance.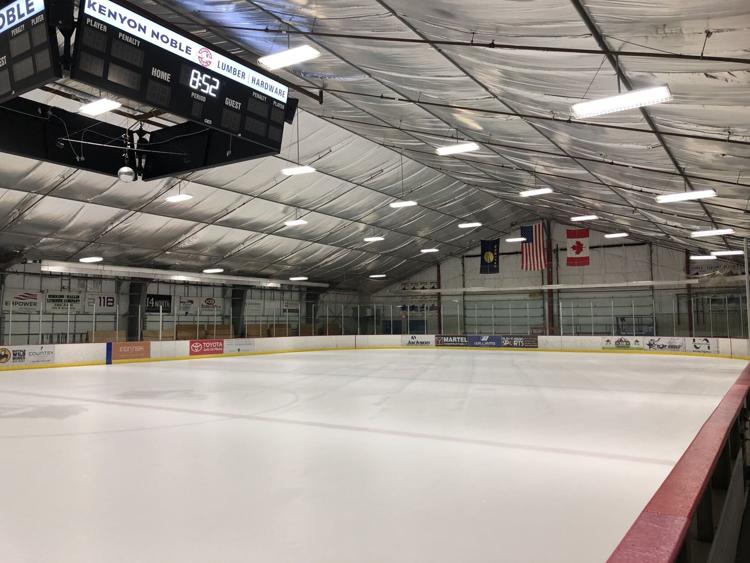 The city of Belgrade maintains their own condensed ice rink on the corner of North Broadway and Park Street which is not refrigerated and ask that you use caution if you choose to skate.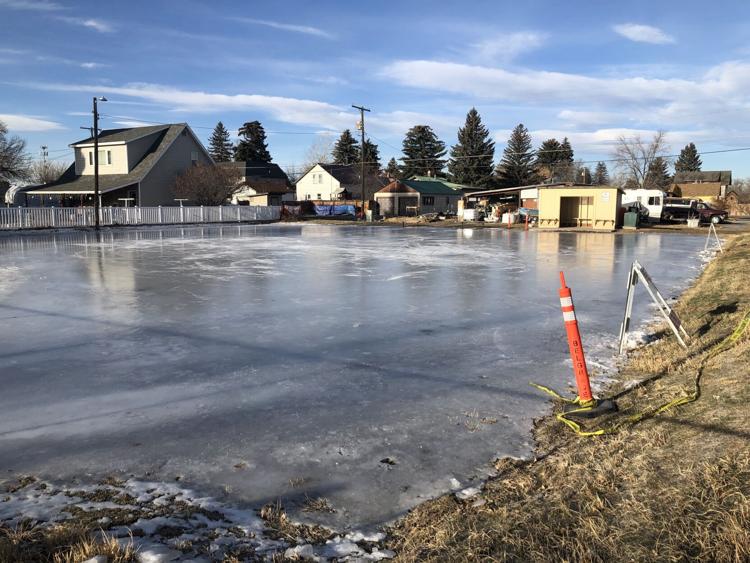 Three Forks Mayor Sean Gifford said they have a new liner around their outdoor rink that is open in Stevenson Park.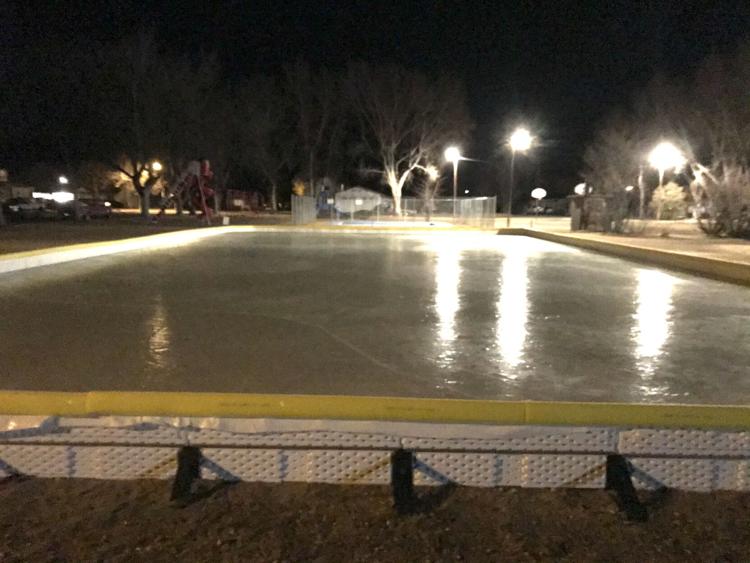 Gifford said they look to upgrade the city's rink similar to the Philipsburg's ice rink to make the rink open no matter the outside temperatures during the winter season.
The city of Manhattan has two adjacent rinks at Taylor Park that are both open, one measuring 185 by 60 feet and the other 40 by 60 feet.