BOULDER - Jefferson High School is one of just eight schools in the country chosen to participate in a mental health program led by Lady Gaga's Born This Way Foundation. 
The Mental Health First Aid pilot program was first developed in Australia, and is now coming to the United States through the Born This Way Foundation.
Jefferson Superintendent Tim Norbeck said, "We're trying to let people know that we're trying to break down those stigmas, trying to push Montana in a positive direction that Montana because it ranks very high in teen suicide."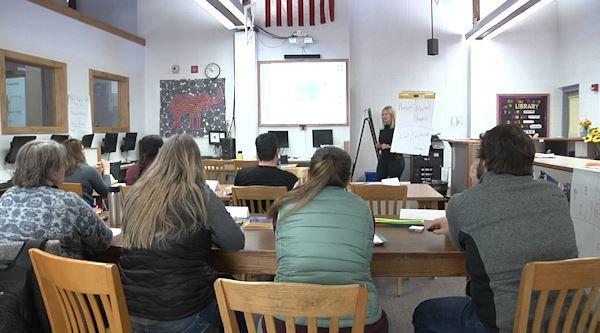 Norbeck says his school is taking a proactive approach to mental health.
The program is an in-person training designed for high school students to learn from experts about mental illnesses and addictions. The goal is to give students the proper outlets to help one another.
"To provide students with tools or mechanisms to not only help their peers but as they move on to college or work or life to help others that may have some issues," Norbeck said.
On Friday, teachers and staff from the school received training from experts at the Montana Hospital Association. The school must train 10 percent of their staff members to participate.
Students in sophomore to senior will start their 5 week training starting on April 4. The goal is to have students pass on the knowledge to their peers.
If the pilot program is a success, organizers plan to expand it across the country.