BOZEMAN, Mont. - Drivers are battling tough road conditions throughout southwest Montana, as multiple overturned semi trucks shut down a section of I-90 between Livingston and Bozeman on Sunday afternoon.
Warm temperatures mixed with lots of precipitation throughout Sunday afternoon made for wet and slick roads in the Gallatin Valley, which will likely get icier overnight as temperatures drop.
According to a Montana Highway Patrol trooper, there were multiple - but unrelated - semi crashes along I-90 between Livingston and Bozeman on Sunday afternoon, with at least one of those semi drivers sustaining injuries and one overturned semi shutting down I-90 east and westbound traffic until around 6:30 Sunday evening.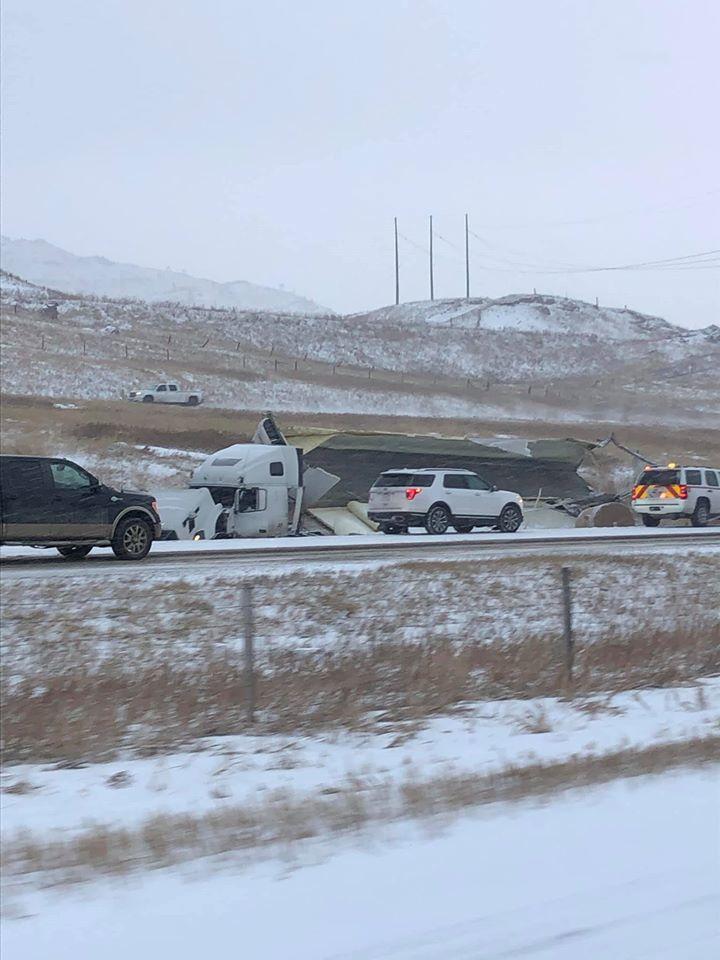 One driver posted on the Facebook page "Bozeman Hill Road Conditions" that I-90 is a "sheet of ice," while another shared a photo of cars lined up bumper-to-bumper along the interstate. Many drivers on the page urged others to avoid the trip between the two cities altogether if possible.
Montana Highway Patrol is also reporting multiple slide-offs and crashes around the area.
Stay up to date on road conditions with your Weather Authority.