MAMMOTH HOT SPRINGS, WY- The National Park Service (NPS) encourages public comment on an environmental assessment proposal to improve telecommunication services in developed areas of Yellowstone National Park.
The proposal would install 187 miles of fiber-optic cable along park roads.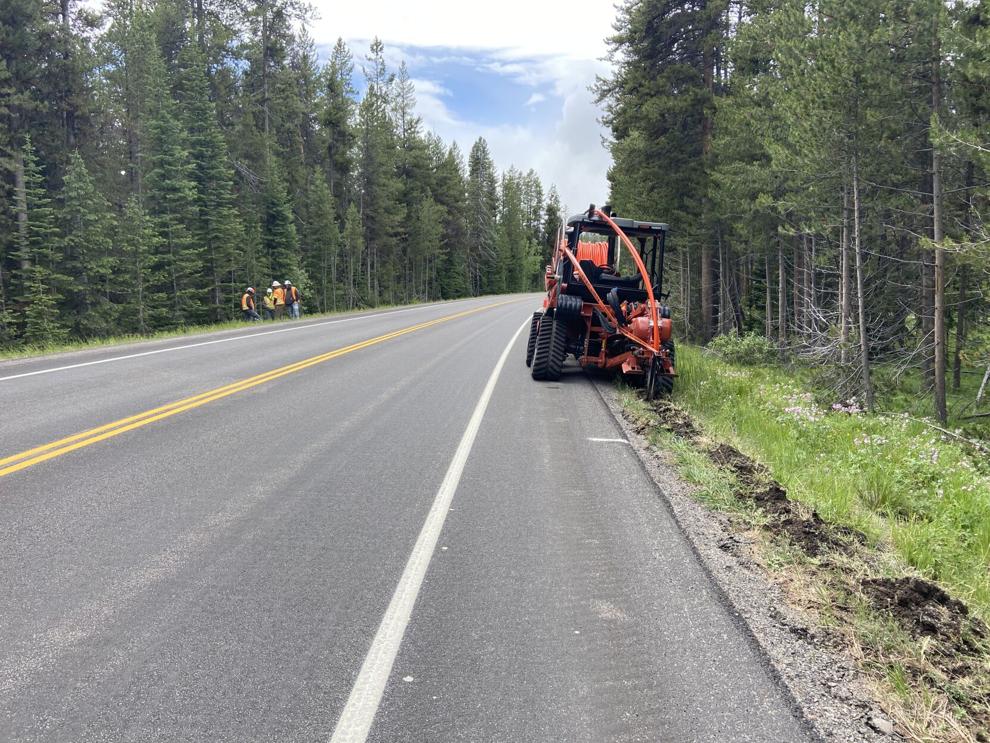 According to the proposal there would be temporary and localized traffic restrictions and speed reductions in work areas from April until early November for three consecutive years.
Five microwave radio reflectors installed in the park's backcountry around 1980 would be removed and are the only means of telecommunication (telephone, 911 and computer networks) to the park.
Removal could begin in the near future as fiber optic becomes operational. 
"It has its limitations and it really is equivalent to using dial up at this point for anything that runs data, any computer network or a cell phone or a smart phone so the fiber it carries a lot more data and basically brings broadband into an area," Bret De Young, branch chief of technology said.
Officials estimate 8% of the park has cell phone service and the proposal would not expand cellular phone coverage areas in the park but would substantially improve coverage quality in existing developed areas.
No new cellular towers would be installed under this proposal and Diamond Communications, LLC. would pay for all of the up-front construction costs.
If approved, the benefits to NPS staff, partners and visitors would include improved cell phone, park computer networks and broadband internet services that could help in critical park operations, safety and emergency services and visitor information needs and expectations in developed areas.
Following the comment period, the park will make a final decision about the proposal. A final decision is expected in summer 2021. 
"It follows the roadway, the existing roadway so that's a previously disturbed area so it really has a negligible or no impact to the you know to the environment, it's not going through meadows, it's not going on above ground poles, there won't be above ground pedestals so once it's buried along the roadside it will be invisible," De Young said.
Comments must be received by April 21. 
More information on the proposal and how to submit feedback can be found here.