GARDINER- A sunny summer afternoon on July 14, 2020, turned to chaos as a fire ripped through several businesses between Park Street and Main Street in downtown Gardiner.
After three months the Gardiner Pharmacy sign along with Rosie's Bistro, the Two-Bit Saloon, the "Two-Bit City" housing, and the Yellowstone Raft Company lie in the rubble remains with only Red's Blue Goose Saloon mostly cleaned up.  
"Well I'll tell you, when you live it, you realize that these things don't happen overnight, we're still not done with going through our claims with the insurance company, it could be months to finish all of that and it's a massive expense to haul all of the fire debris away," Lisa Curtis, landlord of Red's Blue Goose Saloon, Rosie's Bistro, Two-Bit Saloon and Yellowstone Raft Company explained.
All of the businesses Lisa and her husband Chuck Curtis own are now in ashes and are currently being cleaned up by Standish Excavation, LLC.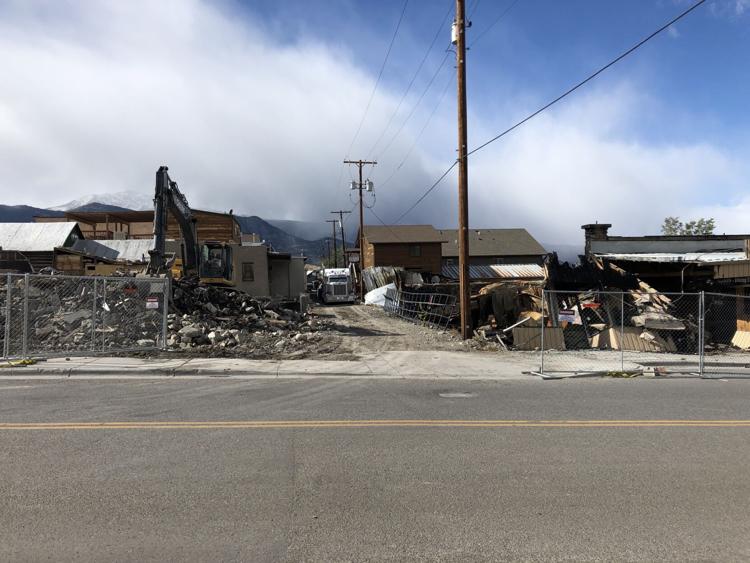 The Gardiner Chamber of Commerce Executive Director Terese Petcoff said they don't have exact numbers on the economic impact of losing those businesses during tourist season but did mention the bitter-sweet affect for the businesses still standing.
"With those buildings burning down it actually put a very large stress around the other restaurants in town so all that business had to go elsewhere, and that really just overwhelmed a lot of those restaurants that were open at the time."
Patrik and Sarah Ondrus, owners of Yellowstone Raft Company, were fortunate enough to also own Paradise Adventure Company just down Park Street but their retail office on Main Street was a complete loss.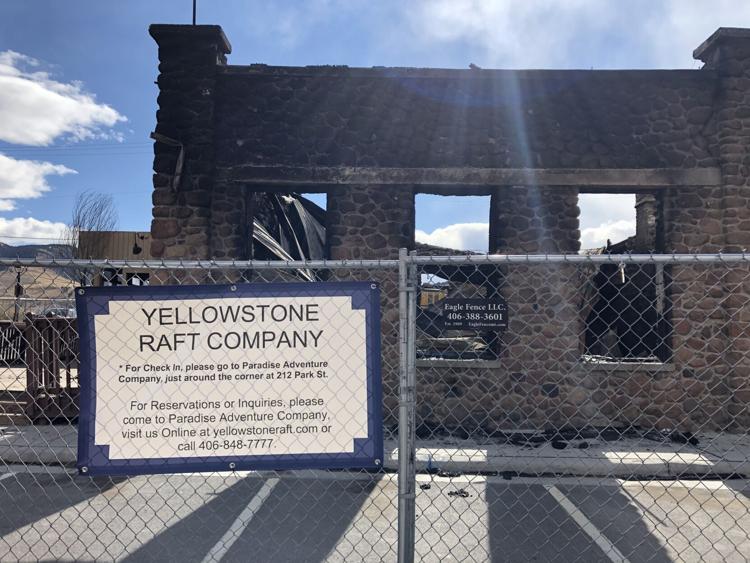 "I would say between $70,000 and $80,000 we lost due to revenue and gear, all the life jackets, helmets, wet suits, booties, fleeces and of course all of the apparel that we had for sale so hats t-shirts, mugs, all the trinkets… all gone," Patrik Ondrus said.
There's no good estimate on when all of the rubble will be cleaned up, but Curtis said she was just relieved that no one was hurt and proud of the community support of Go-Fund-Me's helping those displaced by the fire.
The Park County Sheriff's Office ruled the fire as an accident.