BOZEMAN- The 7th Avenue Streetscapes Project started mid-July as part of the Midtown Urban Renewal Action Plan to make improvements to the right of way between the curb lines and the front portion of properties and businesses.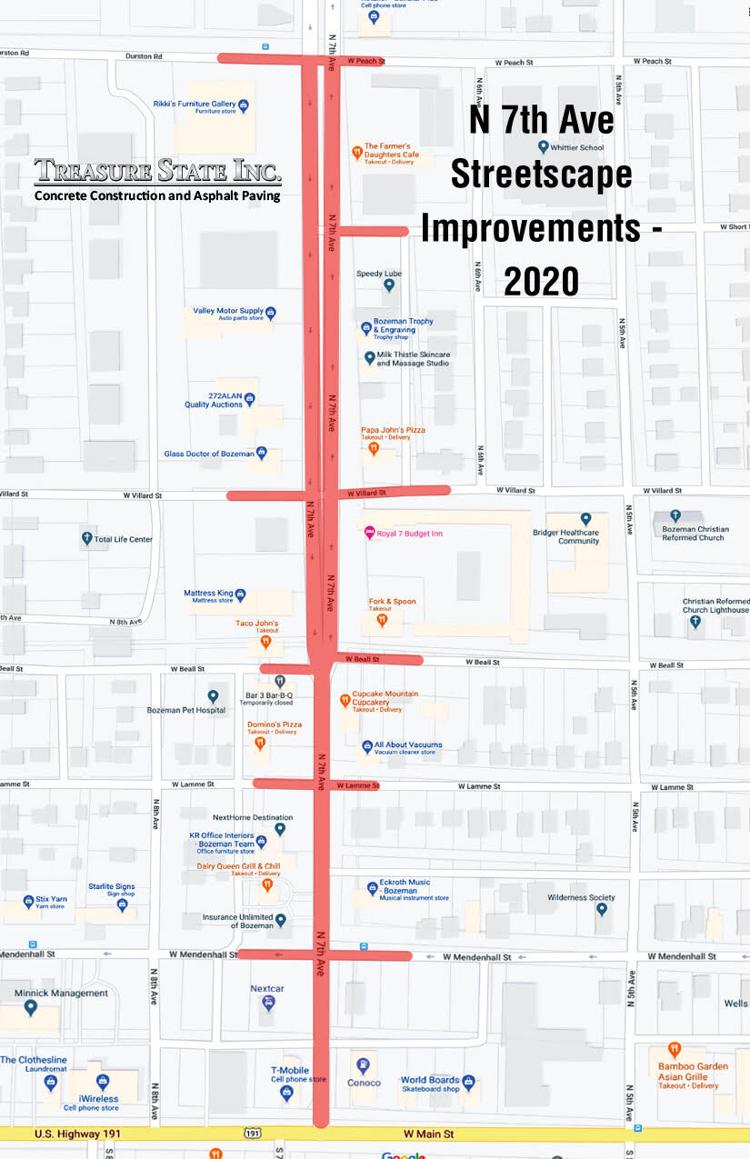 Crews are looking to put on the finishing touches before the snow starts falling and sticking around for the winter, but drivers should still expect lane reductions all the way into December.
"I'd anticipate before Christmas that we should have everything buttoned-up on the hardscape end of things and we'll just be working on pavers until mother nature shuts us down," Ty Giffin, Treasure State, Inc. general manager said.
Giffin said they can continue paving with the cold weather and will have temporary sidewalks for the winter, but the crosswalk on Short Street and a few minor projects around the area will have to wait to finish until the spring of 2021.
The project fell a little bit behind schedule when they realized they weren't going to be able to remove existing light poles out of the way to finish up the new sidewalks near Mattress King and Taco John's.
"We can't get those poles out of the way until the new services get hooked up and so the poles are kind of just there in limbo and we can't finish our underground construction and thus can't back fill and put our hardscape on it until those poles are out of our way," Giffin explained.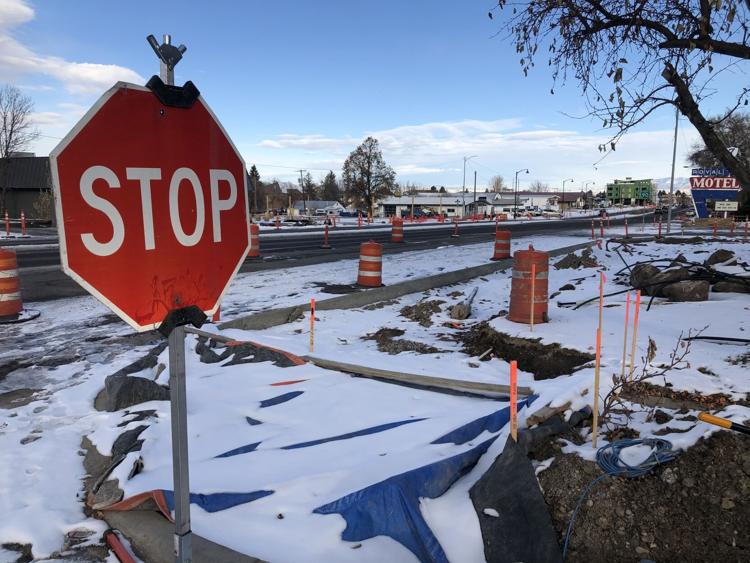 NorthWestern Energy looks to help take the existing light poles out and install new services around the week of Thanksgiving.
Make sure to give crews a break so that they can get things done as quickly and as safe as possible.
Be sure to give yourself time if traveling around the area on your daily commutes. Motorists should expect delays and are encouraged to take alternate routes.
Watch for signs, workers and equipment in the area and a reminder that fines double in work zones.
More information on the Midtown Urban Renewal Project can be found here.