BUTTE. Mont. - Hulk Schow, a five-year-old in Butte, has been fighting a rare form of cancer, alveolar rhabdomyosarcoma, for most of his life. He finally beat it last year. But his family has just learned that it's back. Here's how Hulk's family has been doing since his new diagnosis.
At just five years old, Michael "Hulk" Schow has become an inspiration to the Butte community, ever since he put on a badge as an honorary police officer and firefighter last year.
Butte residents have seen the feel-good side of his story: a child beating cancer with a smile on his face. That was supposed to be what Sunday's story was about, too. But things quickly went in another direction after I arrived at the Schow's house.
When we tried to put a microphone on Hulk to hear him better, the little boy had a meltdown and had to be taken inside.
"He was a little ornery about wanting to do the interview," said Michael Schow, Hulk's dad. "I think he knows that we're heading back to the big city and it's gonna suck again."
A few minutes later, after some encouragement from his mom, Hulk decided he wanted to come back out to play with his new Make-A-Wish firetruck, which students from Montana Tech had made specially for him.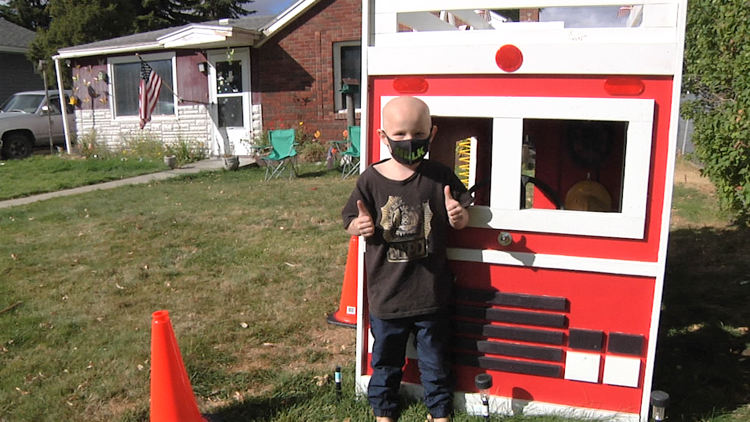 The days where Hulk gets a parade, an honorary swearing-in, or a special ride with firefighters are few and far between. Most days are much more mundane: when they're not spending time in chemotherapy or surgery, Hulk and his parents try to make the most of the time they have together. Hulk sometimes has a hard time controlling his emotions, with small things like the microphone setting him off in a wave of tears.
Still, Hulk's quick recovery after his first outburst proved, as Michael later explained, how cancer had changed him: "He's used to doing things that scare him."
Hulk's cancer is back, and it's not only much stronger than before, but it's now found in a far more vulnerable place for the youngster: behind his right eye.
Where he had an 80% chance with his last diagnosis, Hulk now has just a 10% chance of survival.
Since the relapse, the Schow family has been spending weekends in Butte and weekdays in Salt Lake City for treatment. Hulk has struggled to find any friends, thanks to his travel schedule and restrictions from his compromised immune system. At his age, Hulk can't understand most of what's happening. Michael says he and his fiance Lisa Whittington - Hulk's mom - have stopped explaining the details of Hulk's treatments, because he has been going through it for so long that it's become "part of life for him."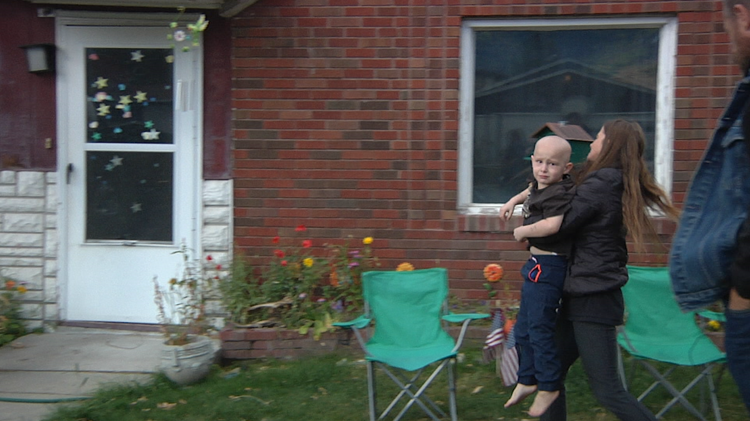 But things have gotten tougher with Hulk's relapse.
"The first round, we made the mistake of telling him that he beat it. Now, he's wondering how come we gotta do this all again," said Michael.
But he's still a five-year-old. He likes to tear up grass, hit things, yell, throw sticks around the yard, chase the family cat, show off his toys, and play make-believe.
Michael tries to take it all with a sense of humor.
"Even today, I guess it kind of showed what a fighter he is," he said, smiling.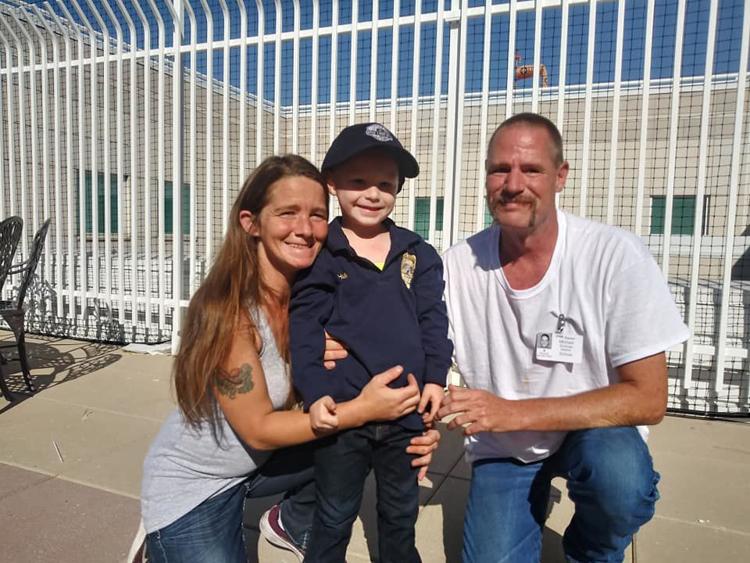 But Hulk's not getting better. And it's getting harder to find joy in it all.
"We gotta take him to his treatments, we just… I guess we're like zombies or whatever that just go through it," said Michael. "I don't know what to say. We just – we do it."
The goal of Hulk's treatment now is life-prolonging.
After Hulk finished playing, Michael asked if we could do another interview. He had another message he wanted to share.
"We got 40,000 kids diagnosed with cancer every year and most of em are gonna die. My son's gonna die. He's not gonna make it, so I just like this opportunity to - being that we're in an election year right now - to beg whoever gets elected... just look at this, there's 40,000 kids, little babies, that are gonna get cancer in this next year."
Now he's just hoping and praying that his son's life will mean something bigger.
"I want what's happening with my son, and he's touched so many thousands of people. And he's gonna die. I understand that. He's gonna die. But you know, what, maybe – maybe the next one won't."
If you'd like to help the Schow family with Hulk's medical expenses, you can donate to their fundraiser here.