UPDATE: JULY 13 AT 12:56 P.M.
Pre-evacuation notices are in place for the North Fork Keeler area Tuesday due to the Burnt Peak Fire in the Kootenai National Forest (KNF).
According to a release from the U.S. Forest Service - KNF, the fire is burning in the Keeler Rattle area covering 910 acres with 10-percent containment.
A Type 3 Incident Management Team is assigned to the fire which includes 95 personnel, four engines, two water tenders, two falling modules and 10 pieces of equipment. Resources are lengthening and improving anchor points, and equipment will resume improving fire access, U.S. Forest Service - KNF said.
An area and road closure D04-072-S-21 is in place, and the public is asked to stay out of the areaand roads.
There will be a public meeting at the Three Rivers Ranger Station parking lot in Troy Tuesday, July 12 at 6 p.m.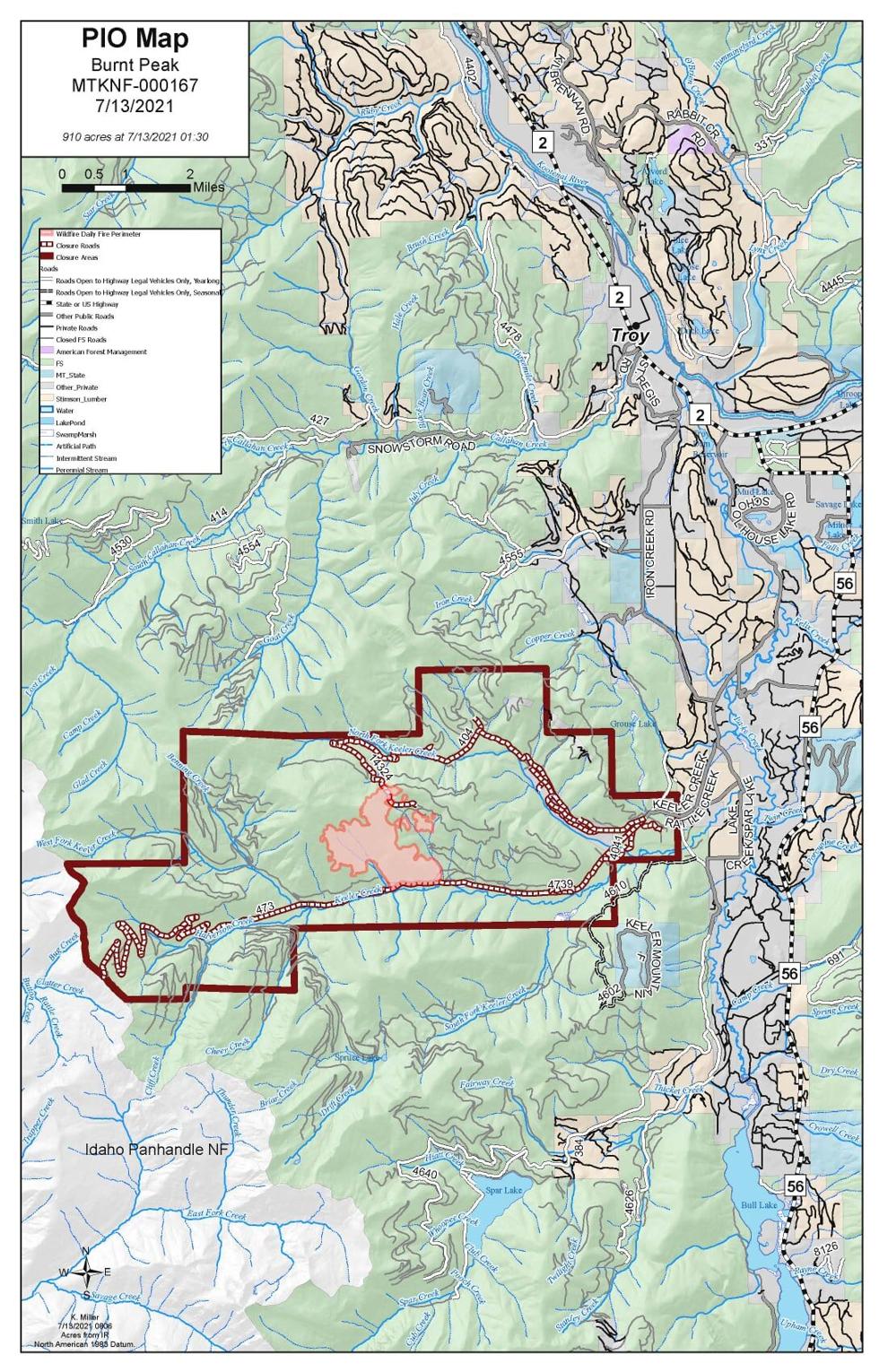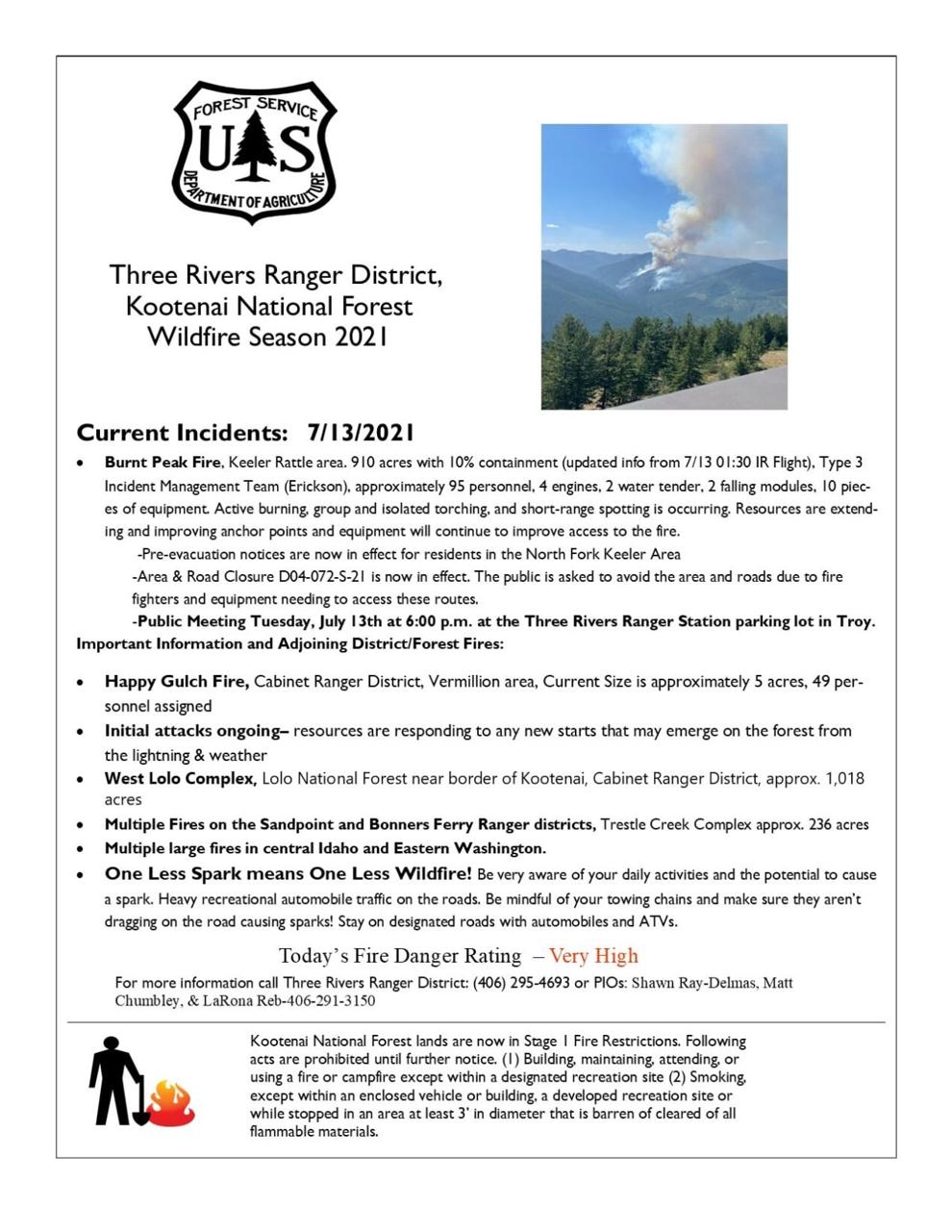 ---
U.S. Forest Service - KNF said there is active burning, clustered and isolated torching and short range spotting happening at the fire. 
TROY, Mont. - The Burnt Peak Fire in the Keeler Creek area is burning an estimated 50 acres in the Kootenai National Forest Thursday. 
KNF said in a Facebook post resources are at the fire and more are requested. 
We will update with more information as it becomes available.