GREAT FALLS, Mont. - As Montana Right Now looks on the last year and continues moving forward into 2021, we're working with The Advocates Law Firm to find ways to highlight the good people across the Treasure State. 
This month, we head to the Electric City to highlight one woman whose work behind the scenes is making sure everyone feels like their part of this great community.
Becky Nelson is known throughout the community for several different reasons. But her official title? Community Connections Coordinator for the Great Falls Public School System. 
But she is so much more than that. And while we here at Montana Right Now know how amazing she is, we want the community to tell you exactly who Becky Nelson is and why she was nominated as this months Good Samaritan. 
"She coordinates the connections between the school district and the community... She's so good at connecting people and she's a great ambassador and liaison for our school district. Telling the great stories of our teachers, the work that goes on in our schools, our administrators, our students and their accomplishments, she's just so gifted at being able to all that... She's very good at being an ambassador for the school district, fantastic at keeping us connect with our partners and she loves working with children, with high school students, she's a great role model, very good mentor," Tom Moore, Superintendent with GFPS, said. 
But it's not just the school district she's a part of. 
"She's involved in these different foundations and using River's Edge Trail as an example, not only does Becky support the 60 miles of trail in Great Falls, she is passionate about exercise and being outdoors. So, if you follow her at all, you'll see her riding her bike across the country and just really getting out there and doing it and inspiring others," Krisi Scott, executive director for The History Museum, said.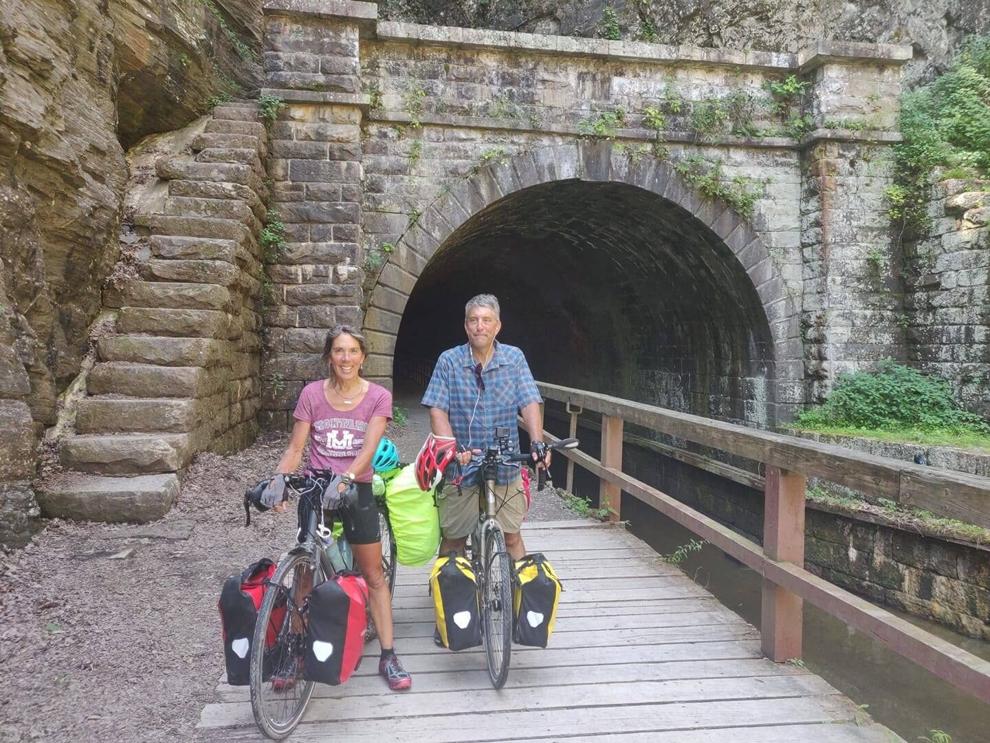 "She's got a great list of contacts in town; she's helped so many different organizations and because of her I think many organizations work together better than they would have," Executive Director for the Great Falls Rescue Mission Jim McCormick said. 
Becky is not someone who likes the spotlight, and within about five minutes of knowing her - you can tell everything she does, she does selflessly. 
"She's one of those people that you... you meet a bunch of people throughout your life but there's a handful of folks that really are special and they really make a difference in the world and I think she's one of those people, at least in my life that I've met over the last 62 years. She's right up there in the top 10% of people that I've met that really effect you in a really positive way and they're consistently that way," Moore said. 
"My favorite thing about Becky is her commitment to the community and it really comes from the heart. She doesn't have to do any of the things that she chooses to," Scott said. 
"She is always doing something, always reaching out. But you know what's probably the neatest thing about Becky that I see all the time is her ability to immediately send handwritten thank yous," Shane Etzwiler, president and CEO of the Great Falls Area Chamber of Commerce, said. 
If there is one we know Becky is, it's caring... I asked community members to describe Becky in one work. But it turns out... they couldn't sum her up in that. 
"Boy, one word... that's all you're going to give me? Well, the term passionate and caring, those two terms... But she's tenacious as well. She... some tenacious people are not caring and compassionate. She's all of those things. So, to identify or to describe her in one word, I don't think that does her justice. I don't think there's one word that really sums Becky up. She's just... she's so talented, she's so passionate, caring, compassionate, dedicated, committed to making a difference. Those are... I'm sorry, I can't do one word to describe her," Moore said. 
From students to the outdoors - Becky is living what she's passionate about. 
"She's a woman of faith, and I appreciate that about her... So, I know where her heart is and where she's coming from on a personal level. She has a deep commitment to the community, she loves this community, she loves the people of this community and I appreciate that about her on a personal level, and she loves kids - she loves seeing students/children thrive and she has a big commitment to that," Moore said.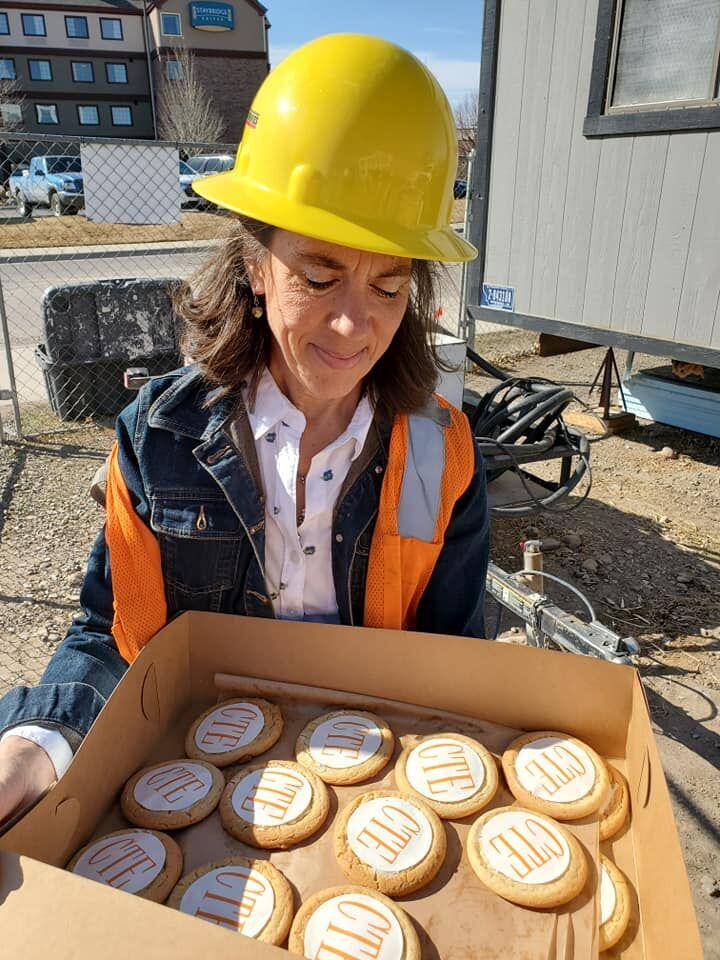 "She actually worked for us very part time for a short period of time and once that stopped, she didn't stop coming in. She still volunteers whenever we need it," McCormick said.
We told our partners at the advocates about Becky and they were astonished at the work she does within our community. 
"Becky is just... she is perfect. She does so much for our schools which is just a huge plus. Our kids have gone through a lot this last year and anyone that's helping care for them, thank you so much for doing that," Doug Day with The Advocates said. 
Becky, there's only one thing left to say. 
"Becky, congratulations, there's no one more deserving in Great Falls than you for this award," Etzwiler said. 
"Thank you. Becky, you're a wonderful lady. You have a great family, and we love that you're a part of the rescue mission and thank you so very much for all your help and support over the years," McCormick said.
"Becky is truly a gift to this community and we're fortunate to have Becky Nelson here," Moore said. 
Becky, congratulations on being this months Good Samaritan. From all of us here at Montana Right Now, thank you for making this place feel like home for everybody.