GREAT FALLS, Mont. - The missing and murdered indigenous people movement hits close to home for many in Montana. 
With more than 1,400 Native Americans in the Great Falls School District alone, the North Central Montana Human Trafficking and MMIP Task Force decided to team up with the Cascade County Sheriff's office to help keep the community safe. 
"Every time we work together to solve a case we're doing our part to make our community a safer place," said Detective Angel Creech, Internet Crimes Against Children Detective for CCSO & Member of North Central MT Human Trafficking and MMIP Task Force. 
The task force was created to help coordinate the efforts of law enforcement, service providers, and community groups in the county in their work to investigate traffickers, assist victims, and educate the community. 
"I've seen the runaway list go from full up to 10 to like down to one. It's just the constant checks and balances of it all between all entities have come to fruition and work. I mean, it's the task force, it's the sheriff's office, it's the Montana department of justice, its casa-can, it's all these people and organizations and entities that are coming together to make sure this doesn't go unnoticed or get buried in the everyday shuffle of life," said CCSO SRO Shawn Baker. 
So far, the task force has helped pay for training for the CCSO Internet Crimes Against Children Detectives training with their electric scent detection K-9, Cade.  
Cade came from Jordan Detection K-9 and was paid for with a grant from Neighborhood Electronic Detection K-9. 
"Anything that has removable storage. So, he's trained on that scent and he can find it if it's hidden. He can find it in up to 12-18 inches of water and that scent never goes away," said detective Creech.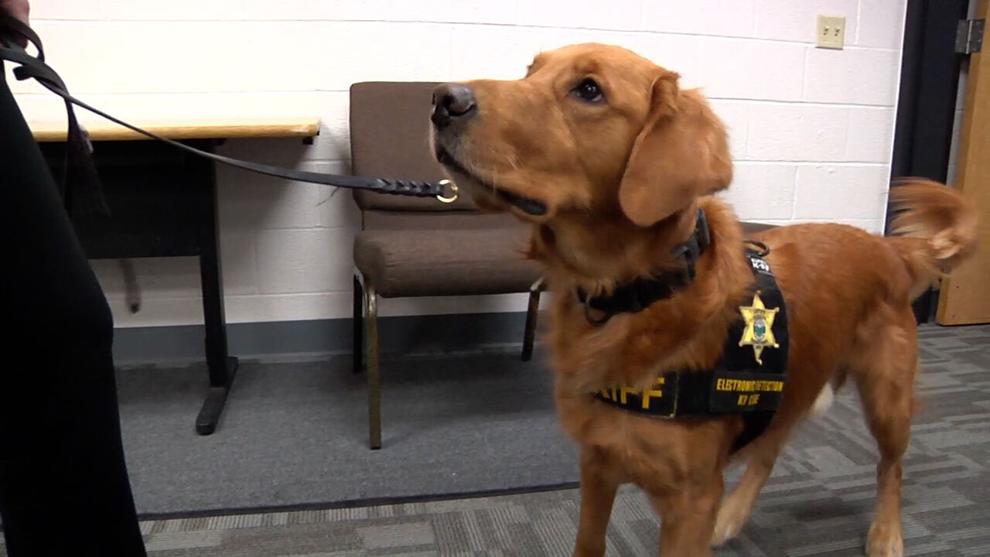 In many cases – time is crucial.
Detective Creech says national statistics show when a child goes missing they could be trafficked within a matter of hours.
"It's important to get that information out there and get these kids located as soon as possible. Because we don't know where these kids are, we don't know if they're safe, we don't know who is having access to these kids. So, we really want to get that information out there as quickly as possible to make sure they are safe and to get them home or at least get them to a safe place."    
Being both a part of CCSO and the task force is rewarding for detective Creech as she can educate the public through the task force and handle law enforcement with her job. 
"We're all working towards the same goal and that's just to make our community a safer place," said detective Creech.