GREAT FALLS - While the Celtic Cowboy pub and restaurant has been a Great Falls staple for several years now, it actually hosts a legacy that dates back over a century.
This Montana Treasure focuses on Business Partner Wayne Thares, and how he helped bring new life to one of the Electric City's oldest and historic buildings.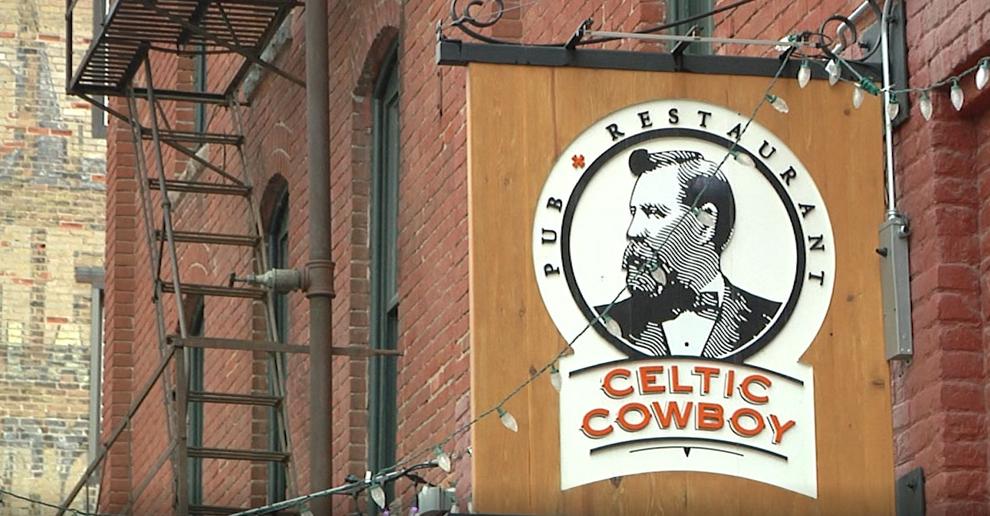 It all started when the Cascade County Preservation Society reached out to Wayne and his wife with some ideas for renovating the site. They were hesitant at first, but after doing some digging, he discovered the concept for the pub and restaurant from Guinness' Irish Pub Company.
"It really was a franchise of how to build an Irish pub, and so we spent a lot of time on that to kind of give us some ideas, some concepts," Wayne said.
With the seeds of an idea in place, Wayne and several others went on to build upon the foundation of Arvon Block as it was known then. But it was far from easy, as the structure had seen better days since it was first built in 1890 as a livery stable.
"Most of the post had rotted, so the ceiling had collapsed. There were a lot of issues," said the business partner.
Wayne thought everything would finish in nine months. Instead, it took him and his team five years before the pub first opened to the public in 2013. The name "Celtic Cowboy" is a reference to the building's original founder Robert Vaughn, a rancher who immigrated from Wales with his daughter after his wife died.  
"[Vaughn] was a huge philanthropist. He gave a lot of money to charity events and that type of thing throughout the community. He was really much beloved," said Wayne.
Since it launched, the Celtic Cowboy has gone on to receive nominations for several national and international awards. It's even won a few over the years, including those for outstanding commercial presentation and best sports experience. And while it feels good to have his business recognized, Wayne says he just wants to bring enjoyment to the community.
"Our lives are busy, they're hectic, they're expensive. And to be able to go to a place and forget about those things and have a good time, to listen to celtic music or cowboy music or to jazz or whatever we have playing, because we really are pretty eclectic here," said Wayne. "To know that you're letting people have a good time and providing them value is always pretty much the highlight.
To learn more about the Celtic Cowboy, you can visit its official website.