HELENA – The City of Helena has a new pen pal. A 5th grader in Arizona picked Montana for his state report project and wrote a letter to the city. 
In his letter he wanted to know about the climate in Montana. He also wrote how he thinks Helena is a good place to live and even wants to move to the Capital City when he turns 18.  
Dane says he choose Montana for his project because he thought it was a beautiful state.  
"I like to study Google Earth and look at different places," says Dane. "I saw pictures of Montana that way and thought all the green grass, trees and mountains are pretty."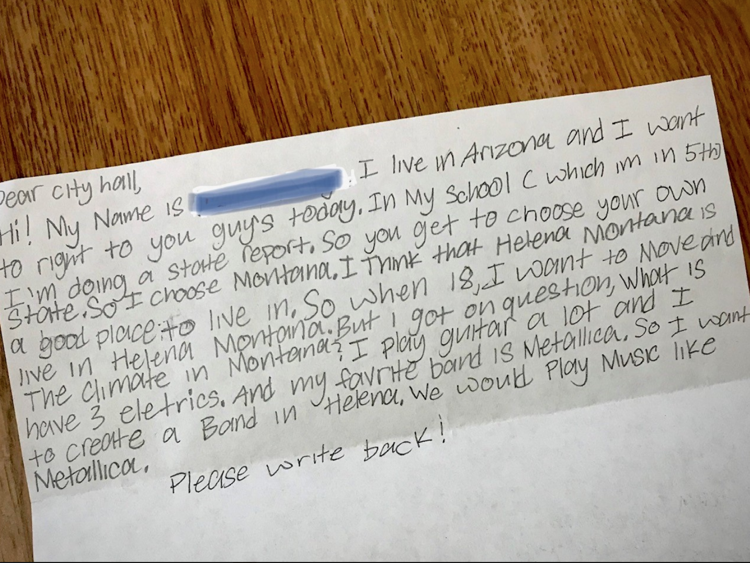 He even says he wants to come and start a band in Helena someday. After getting the communities input before responding, the city says Helena is a great place for Dane to share his love of music and his favorite band Metallica.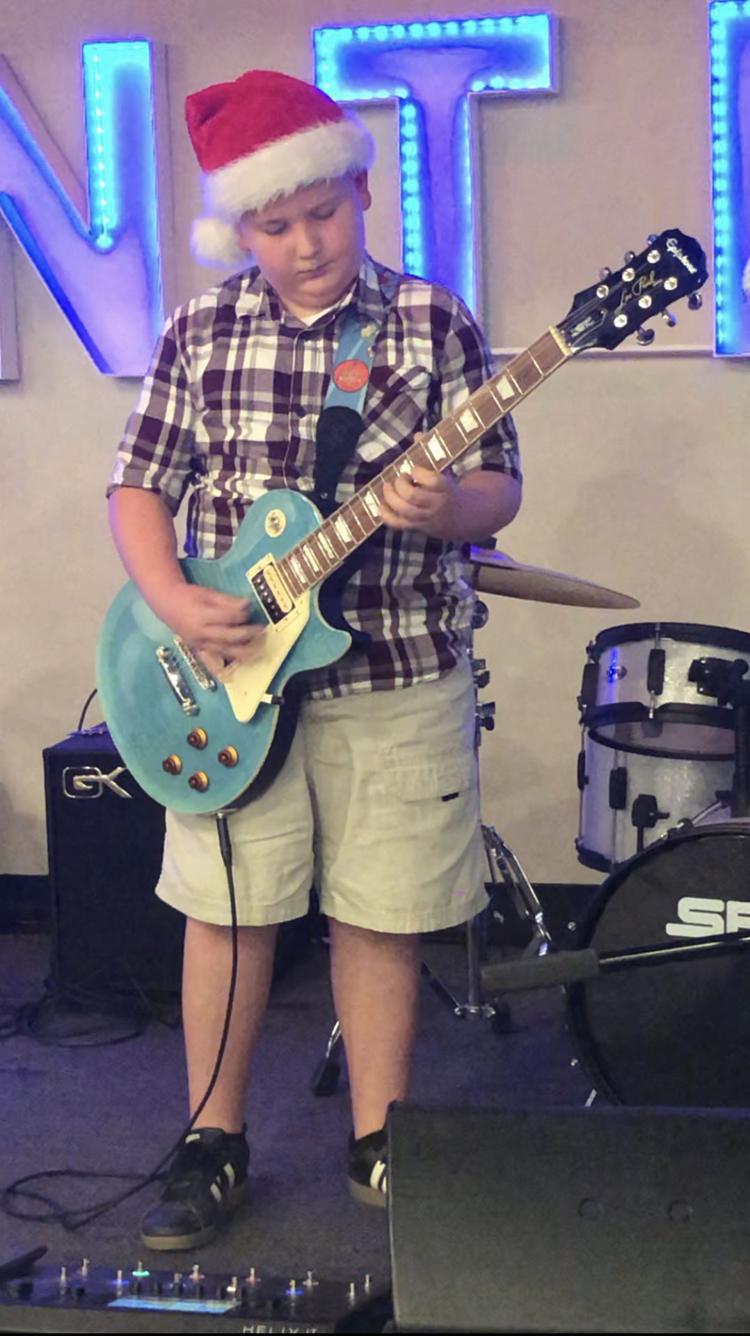 "We even had a person respond saying there is a little Metallica band here in Helena that does Metallica cover songs," says Rebecca Connors, Public Information Officer, City of Helena. "We let him know that there are opportunities to be involved with his favorite band. And different ways he can participate here in Helena." 
Dane sent his first letter back in October and the city has recently reconnected with him. Over the last several weeks, the city collected Helena goodies to include in a care package. They included things like mugs, t-shirts, firefighter and police stickers, Montana coloring books and more.  
"I was very excited that I got it," says Dane. "All the stuff in it was amazing. I use the mug all the time. I wasn't expecting it at all!" 
The city says this is the first time something like this has happened, so they wanted to make sure to tell him and his class how great Helena is.