LINCOLN- The Montana Department of Transportation is reporting a semi-truck crashed into a guard rail on MT-200.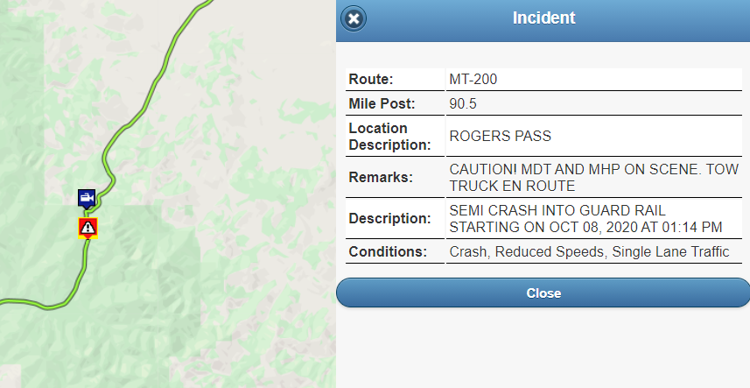 The truck is crashed on Rogers Pass at milepost 90.5.
Montana Highway Patrol is on the scene and a tow truck is on the way.
Traffic is reduced to a single lane in the area and speeds are reduced.