In this week's edition of MONTANA MURDER MYSTERIES, we explore a Seeley Lake killing that shocked a community in 1996, with reverberations that last to this day.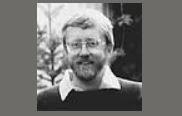 On Sept. 30, 1996, eighth grade teacher Cliff Nelson was shot to death in his own home. Conclusive evidence about his killing has never come to light, even though two suspects were arrested in the case.
More info on the Cody Marble exoneration mentioned in the podcast.
Cliff's obituary from FindAGrave. He's buried in North Dakota.
Click here for an illustration of shotgun shells and parts.
Listen to our podcast, which features more in-depth discussion of the case and an interview with someone who was in Seeley Lake at the time.
You can also listen and subscribe for free via Spotify and Apple Podcasts.