UPDATE (6/4/2020, 11:07 p.m.) - Missoula Police are saying inmate escapee Preston Scott Tucker is possibly in the Missoula area.
City of Missoula Police Department posted the following on Facebook:
"New information suggests that Tucker may be in the Missoula Area."
---
 The Montana State Prison says they have an inmate that is unaccounted for.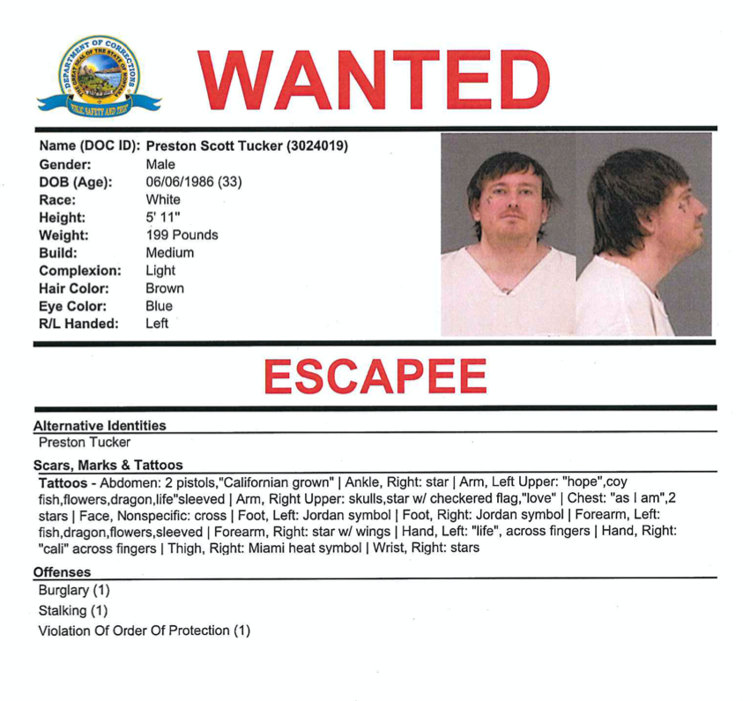 According to the Powell County Sheriff's Office, the inmate, Preston Scott Tucker, 34, is 5 feet 11 inches tall, weighs 199 pounds and has brown hair, blue eyes. 
The Department of Corrections says Tucker was discovered to be not at the facility at about 8:00 am Saturday.
Tucker was last seen wearing blue jeans and a white t-shirt.
Emergency procedures have been activated and law enforcement agencies in the surrounding areas have been notified. 
The DOC considers any escapee dangerous and urges you to contact local law enforcement if you have any information regarding this offender.
This is a developing story and we have a reporter on the way to gather more information. Check back for updates.