Luke Strommen, the Valley County Sheriff's Deputy who is facing charges for Sexual Abuse of Children after allegedly having an inappropriate relationship with a teenager, is now facing a charge of Sexual Intercourse Without Consent. The charge stems from the accusation Strommen had sexual intercourse with a second teenage girl (14-years-old) multiple times over the course of two years beginning in September of 2009. The State says the teen could not consent to sex because she is under the age of 16 at the time the incident first took place. If convicted of this charge, Strommen could face life in prison and a fine of no more than $50,000.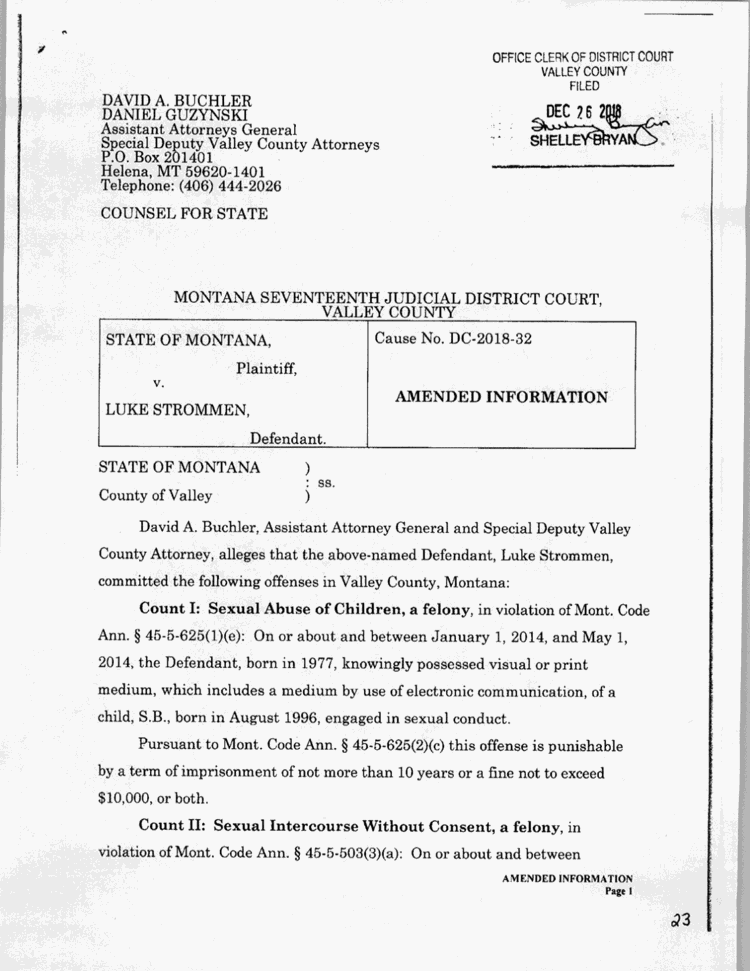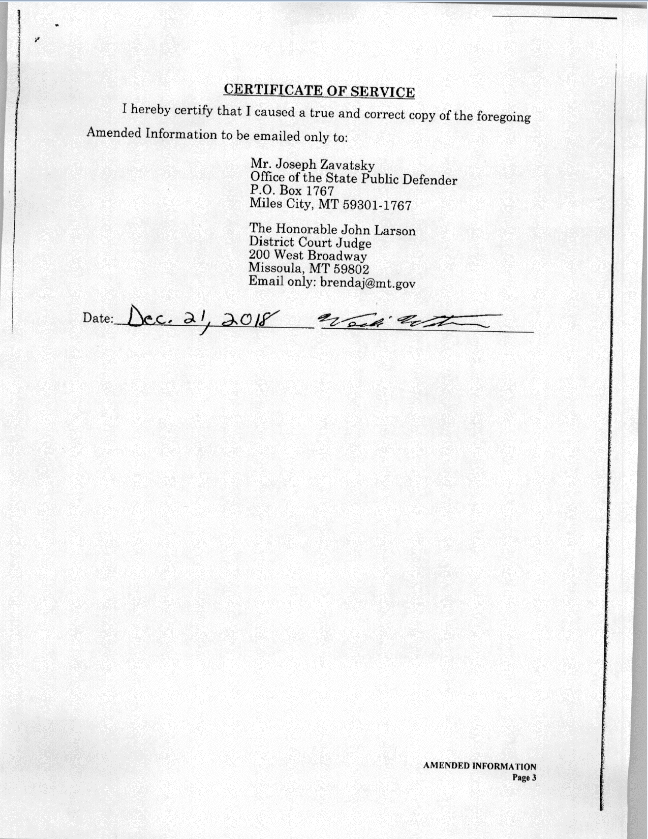 ---
The Valley County sheriff's deputy who is accused of having an inappropriate relationship with a 17-year-old pleaded not guilty in court Tuesday afternoon.
According to reporter, Michelle Bigelbach of the Glasgow Courier, Strommen sat next to his wife Tuesday in court as Judge John Larson out of Missoula county read the conditions of his release. Those conditions include:  He is not allowed to be at a public forum without being accompanied by his wife. He will be able to pick up his children from school but not from the school. The court will decide on a reasonable distance his children will have to walk to meet him. He will also be able to use the internet but it will be closely monitored by law enforcement. Bigelbach added there were more supporter of the deputy in the courtroom that opposition. 
We will keep you up dated as more information comes in.
---
According to the Glasgow Courier, a Valley County Sheriff's Deputy is facing some stiff charges after being accused of having an inappropriate relationship with a minor. The division of criminal investigation was contacted about the incident in May of this year. 
The DCI identified the victim as a 17-year-old female. During the investigation, she told officials that she met Deputy Luke Strommen back in 2014 during a traffic stop. The article said they had an intimate relationship for a year. They would contact via phone, email, and text to meet up for sexual encounters. The victim said most of the time when they met he would be in uniform. She also admitted that her relationship with the sheriff deputy was consensual. Strommen was serving as undersheriff of Valley county and was running to for the sheriff's position. He has since been dismissed from the undersheriff position and now serving as a deputy. 
Strommen will appear in court on Tuesday.