GLASGOW, MT- An emergency road closure was put into effect for Triple Crossing Road due to washout conditions.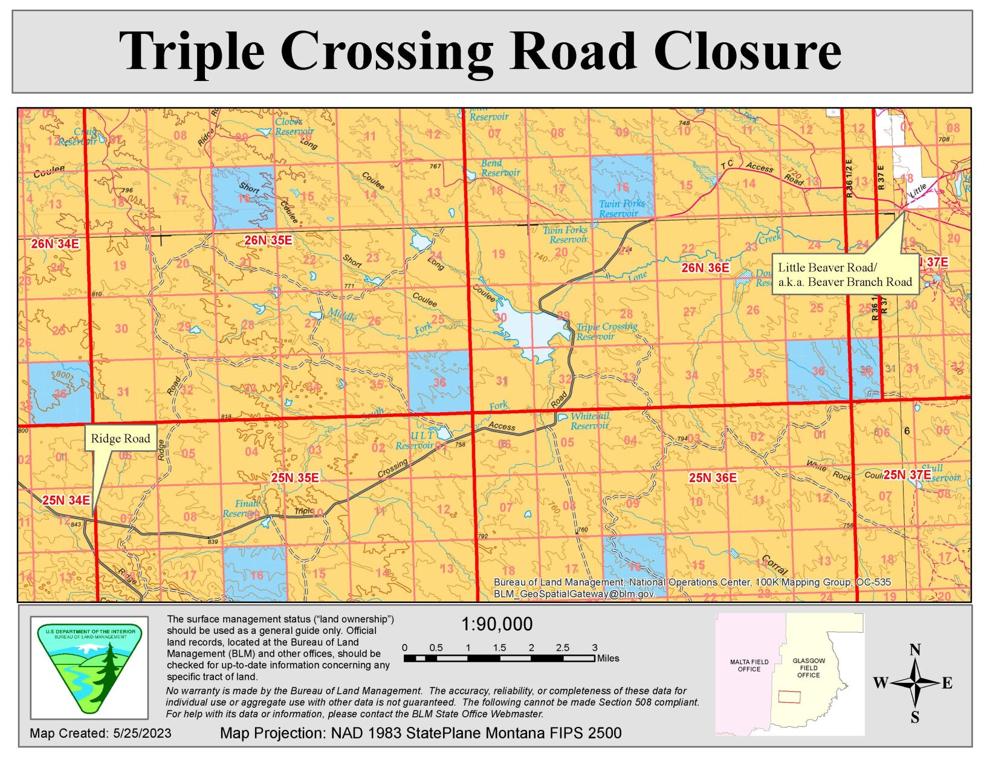 Triple crossing road which is located between Little Beaver Road(Beaver Ranch Road) and Ridge Road was closed on Wednesday due to washout conditions caused by recent rains. 
The closer will stay in effect until repairs are completed by Bureau of Land Management(BLM) staff for the Glasgow Field Office 
For additional information and updates call 406-228-3758.