UPDATE: 11:25 a.m., Oct. 1
THREE FORKS - Fire officials are reporting the size of the Antelope Fire has not changed to their awareness. 
A Facebook post from the Madison County Emergency Management/Fire Warden says there is no containment percentage at the moment.
We will bring you more as information becomes available.
---
UPDATE: 12:11 p.m.
THREE FORKS - The Antelope Fire burning near the Lewis and Clark Caverns is covering more than 1,000-acres and is heading west Wednesday, Madison County Public Information Officer Bonnie O'Neil tells us.
The Antelope Fire is the same fire as the Harrison Fire and Three Forks Fire. 
There are 65 personnel at the fire, along with one type 3, one type 4 helicopter and a Madison County dozer cutting the fire line.
Highway 287 widened up at 1 a.m.
An unoccupied mining structure is threatened, but there are no evacuations, homes threatened, injuries or loss of livestock at this time.
The Gallatin County Sheriff's Office posted to Facebook Wednesday the fire is under control; however, the fire is not 100-percent contained.
The Madison County Sheriff's Office is investigating the cause.
---
UPDATE: 8:40 a.m.
THREE FORKS - The Gallatin County Sheriff's posted an update on Facebook Wednesday writing the "fire is under control this morning."
GCSO adds no structures are threatened.
---
UPDATE:
THREE FORKS - Our reporter on scene says the portion of Highway 287 from just north of Harrison to near Sappington is reopened.
Bozeman Fire officials tell us they couldn't send any additional aircrafts in the sky to battle the fire since it is too dark.
There are still no reported injuries nor structures threatened.
---
THREE FORKS, Mont. - Smoke was seen across the Gallatin Valley on Tuesday evening from a fire that sparked near the Lewis and Clark Caverns between Three Forks and Cardwell. Officials received a call around 4:30 PM on Tuesday about a fire burning close to the Tobacco Root Mountains, around three miles north of the small community of Harrison.
Officials estimate the fire is now more than 100 acres. The cause of the fire is unknown.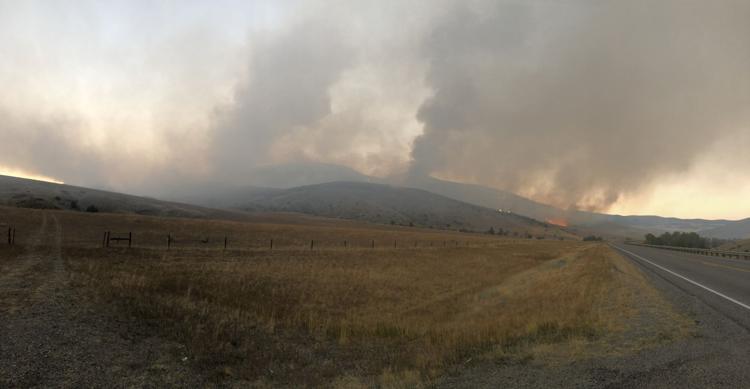 Because the call came in so close to dusk, officials were only able to get two Type 4 helicopters on the scene for a short period of time before grounding them. Those helicopters were not able to map the fire for a count on the acreage before being grounded.
The fire is burning in open grassland through sagebrush and juniper, and no structures are currently threatened. No injuries have been reported.
The fire is currently inaccessible to vehicles, but multiple agencies are on scene, including the Forest Service, Bozeman Fire, Willow Creek Rural Fire, the Montana Department of Natural Resources and Conservation (DNRC), and fire engines from Gallatin, Madison, and Jefferson Counties.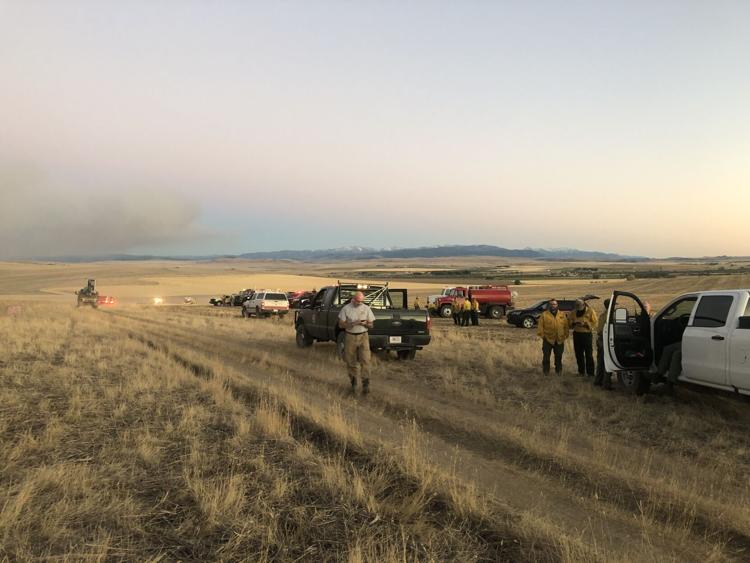 Officials said the fire was expected to go down overnight with less wind and colder temperatures.
Highway 287 is closed from just north of Harrison to near Sappington. There is heavy smoke covering the area. Old Yellowstone Trail was still accessible as of Tuesday night.
More information will be available Wednesday morning.