GREAT FALLS — Carroll head coach Kurt Paulson flung the door to the visiting locker room open and yelled, "let's go" to a chorus of cheers from his team. Paulson's Saints were only moments removed from beating Providence 83-75, a victory that represented a nice bounce back effort for Carroll and also checked a box for Paulson and his senior class.
"We needed a bounce back," Paulson said. "Try to just get that sour taste out of our mouth from Saturday, obviously it was a let down in our own gym. We knew coming into this week it was going to be brutal. Haven't had much luck up here [in Great Falls], so glad we finally got over the hump."
Thursday's triumph, one that has the Saints sitting at 17-2 overall and 4-1 in league play – was Carroll's first road victory against Providence under Paulson (previously 0-5) and the first such win for Carroll's senior class.
"I know me and Jovan kinda talked about [the fact] that we hadn't gotten a win here," senior Shamrock Campbell said. "It's nice to get a win up here, but it's just nice to get a league win, get back on track."
Campbell scored 17 points on 7-for-14 shooting in the win, eclipsing the 1,300-point plateau for his career in the process. Fellow senior Jovan Sljivancanin poured in a team-high 23 points, passing the 1,700-point threshold in the purple and gold.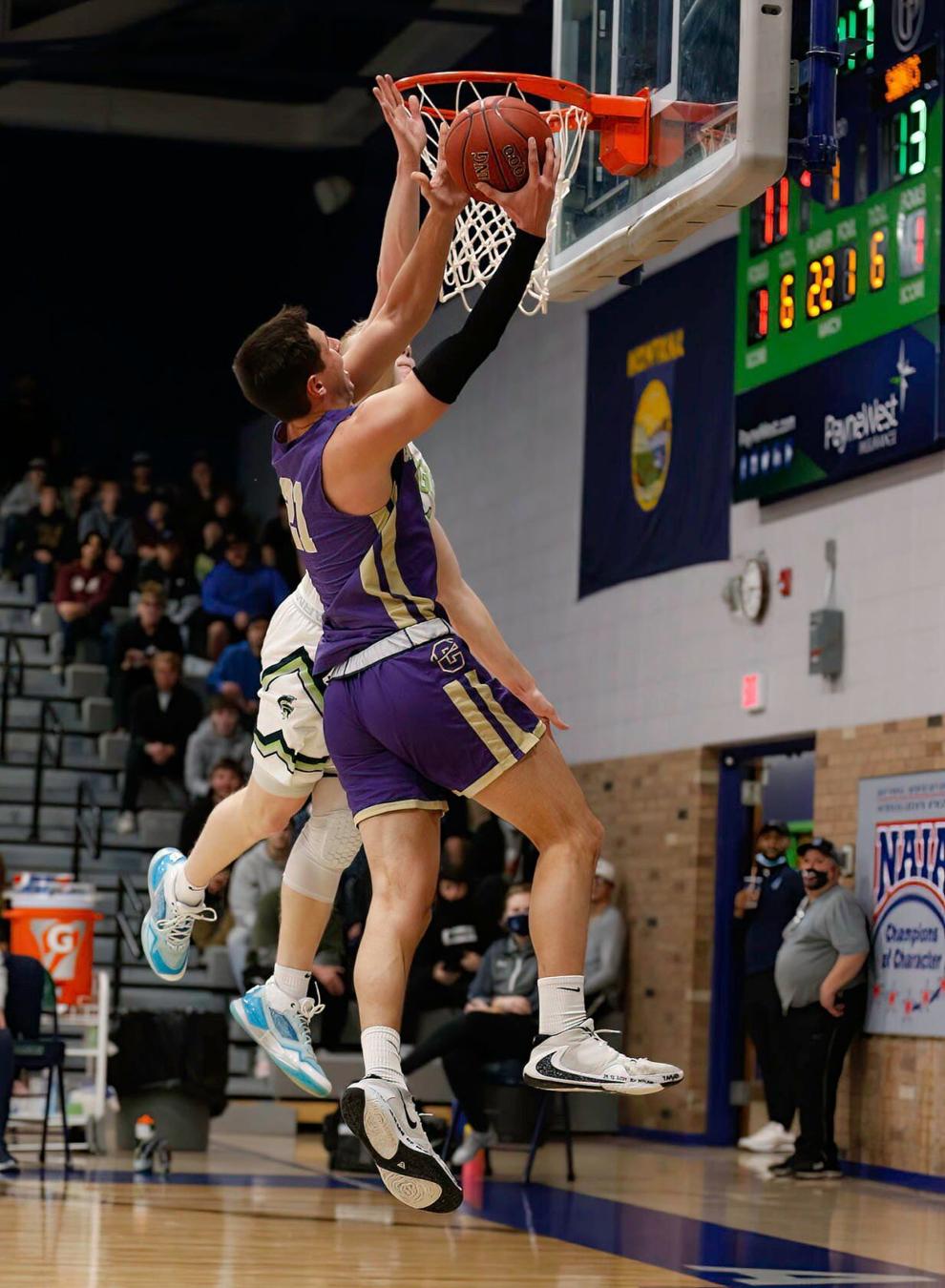 Carroll's two seniors combined to take 30 of the Saints' 64 shots on Thursday night and combined for 10 rebounds and three assists. That pair scored 26 of their combined 40 points in the first half, helping Carroll build an 11-point edge at the break.
"Jovan and Shamrock, we didn't do a good enough job on them to beat them," Providence head coach Steve Keller said. "We've gotta rebound a little better…[Carroll is] solid, they don't turn it over, and they're hard to keep off the boards. We didn't do a bad job, but they got some big offensive rebounds. We didn't quit. We got down 13 [points] and we got it all the way back down to five and had a chance to get it to [one possession]. We just gotta try to get better."
Multiple times in the second half Providence threatened Carroll's advantage. With 5:51 left to play, the Argos trailed by seven points thanks to a Marcus Stephens lay-up. Stephens scored 23 points on 8-for-16 shooting, nearly matching Brendan Howard's 25 points.
Nevertheless, every time Providence made a run, Carroll counter-punched to maintain the lead.
"I really thought Jovan played an unbelievable game by sharing the ball," Paulson said. "He found Brendan [Temple] late on a drop-off. We tweaked a few things and it seemed to work. Jovan, I thought, was very unselfish. Down the stretch we needed him to make a few and he came through like he always does."
Playing without sophomore Gui Pedra, who missed Thursday's game with an injury, the Saints turned to a pair of freshmen. Andrew Cook and Garrett Long each played nearly 20 minutes, scoring a combined 18 points.
Long hit a 3-pointer in the second half that gave Carroll a 13-point lead. He took a charge in the first half and assisted on a Cook 3-pointer that put the Saints up 24-14 early in the contest.
"I thought they really stepped up with Gui being out," Campbell said of the freshmen. "I thought they gave us a huge lift in the first half. Both Andrew and Garrett came in and gave us big minutes. Big defensive plays. I know Andrew got us a couple buckets in the first half…It was next man up and those two really stepped up tonight and played well when they needed to."
The pair totaled five assists, four rebounds, a steal and a block in the win.
"[Associate head coach] Ronn See has been working with them, getting their confidence up," Paulson said. "We needed them to step up tonight without Gui and they definitely did that…They play their tails off. They're our kind of kids. Academics are off the charts, they stay out of trouble, they're unbelievable kids. On the court, they've played at high levels. We knew we needed them this season and they're coming into their own. I feel like they're just gaining confidence each week."
Ifeanyi Okeke scored 13 points for Carroll on Thursday night to go along with four rebounds, three assists, three steals and three blocks. With under seven minutes left in the game, Okeke elevated for a block, grabbed the loose ball and went coast-to-coast for a lay-up that put Carroll up by a dozen and forced a Providence timeout.
Howard and Stephens combined for 48 points for Providence in the loss. Elijah Oliver chipped in eight points off the bench and Emmett Linton III added seven.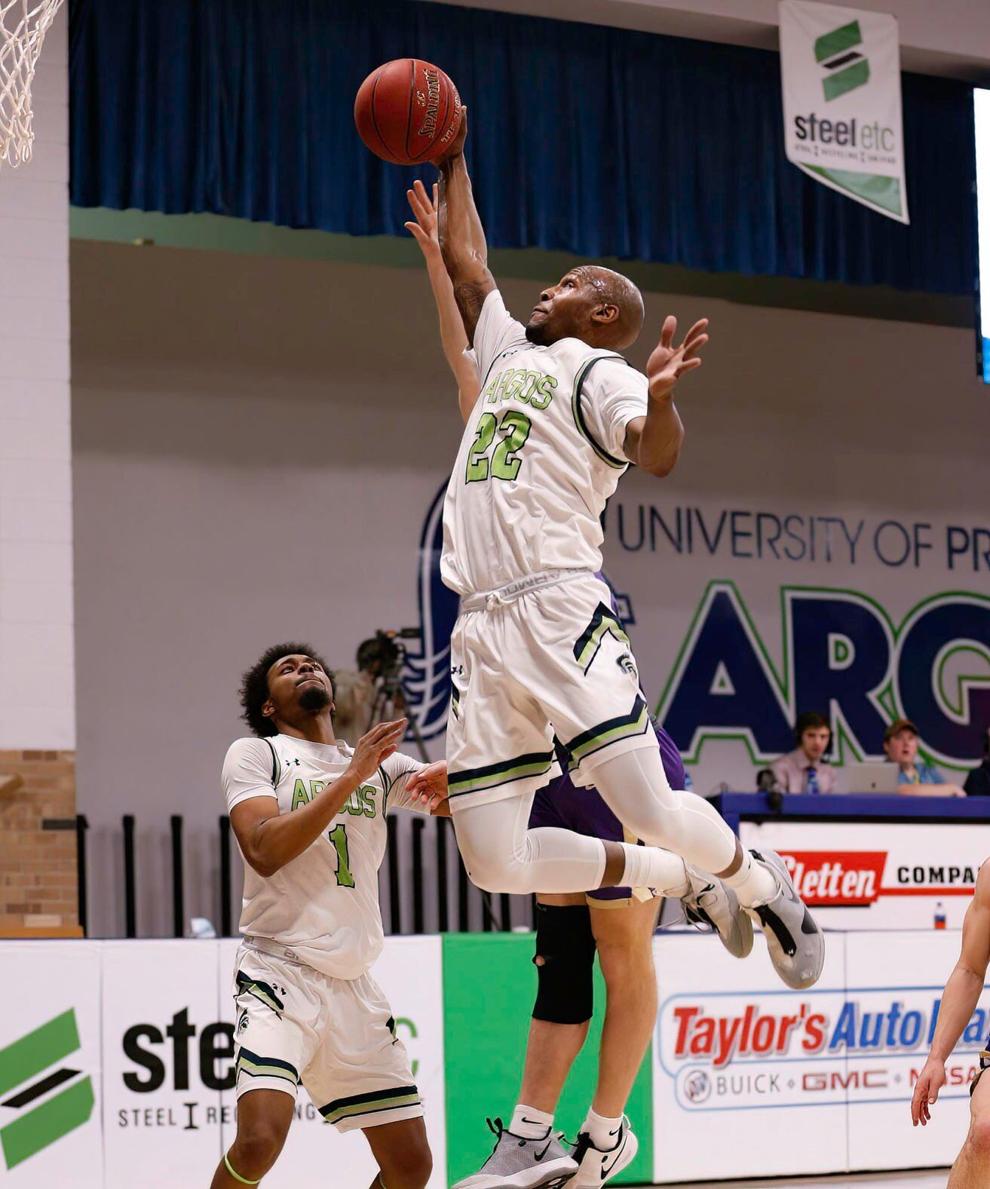 Carroll out-rebounded Providence 30-26, and 12-8 on the offensive glass. The Saints finished plus-8 scoring in the paint and plus-five in second chance points.
"It was just the next game on the schedule and it had to be a win after Saturday," Paulson said. "We put ourselves in a hole with stubbing our toe and we had to get this tonight. The guys – the game plan they executed was great, they followed the script and it worked to a tee."
No. 22 Providence guts out win over No. 6 Carroll
Down a starter and without their head coach, the Argo women took care of business in Thursday's top-25 conference matchup against the Saints, winning 62-59.
Tightly contested throughout, especially in the second half, Providence held firm to hand Carroll its second-straight loss. The Argos played without starter Maddy Dixon, while assistant coach JC Isakson filled in for head coach Bill Himmelberg who missed Thursday's contest.
"We executed, but we have good players," Isakson said. "Players decide the game, we just have to put them in the right spots. The players won this game. They wanted this. We're facing a lot of adversity right now. Rallied around coach Himmelberg being out, the girls wanted this for him. The girls are the ones out there making shots, getting stops, taking charges. Just so proud of them."
Brooklyn Harn stepped into the starting lineup and buried three 3-pointers on her way to 13 points. Reed Hazard played all 40 minutes, as did Emilee Maldonado, totaling 15 points that included a lay-up with under a minute to go that put Providence up five points.
Maldonado scored a team-high 17 points on 6-for-16 shooting. The other half of Providence's All-American duo, Parker Esary, went 9-for-10 from the charity stripe and finished with 13 points.
"That was a big win for us," Hazard said. "Beating any team in the Frontier Conference is going to be a huge win, but Carroll is a top contender. Really proud of our team. We're facing some adversities, but we pulled through. The coaching staff, everyone around, I was just really proud of us…When we know we have to step up, we play for each other. I think that's what we did in this game."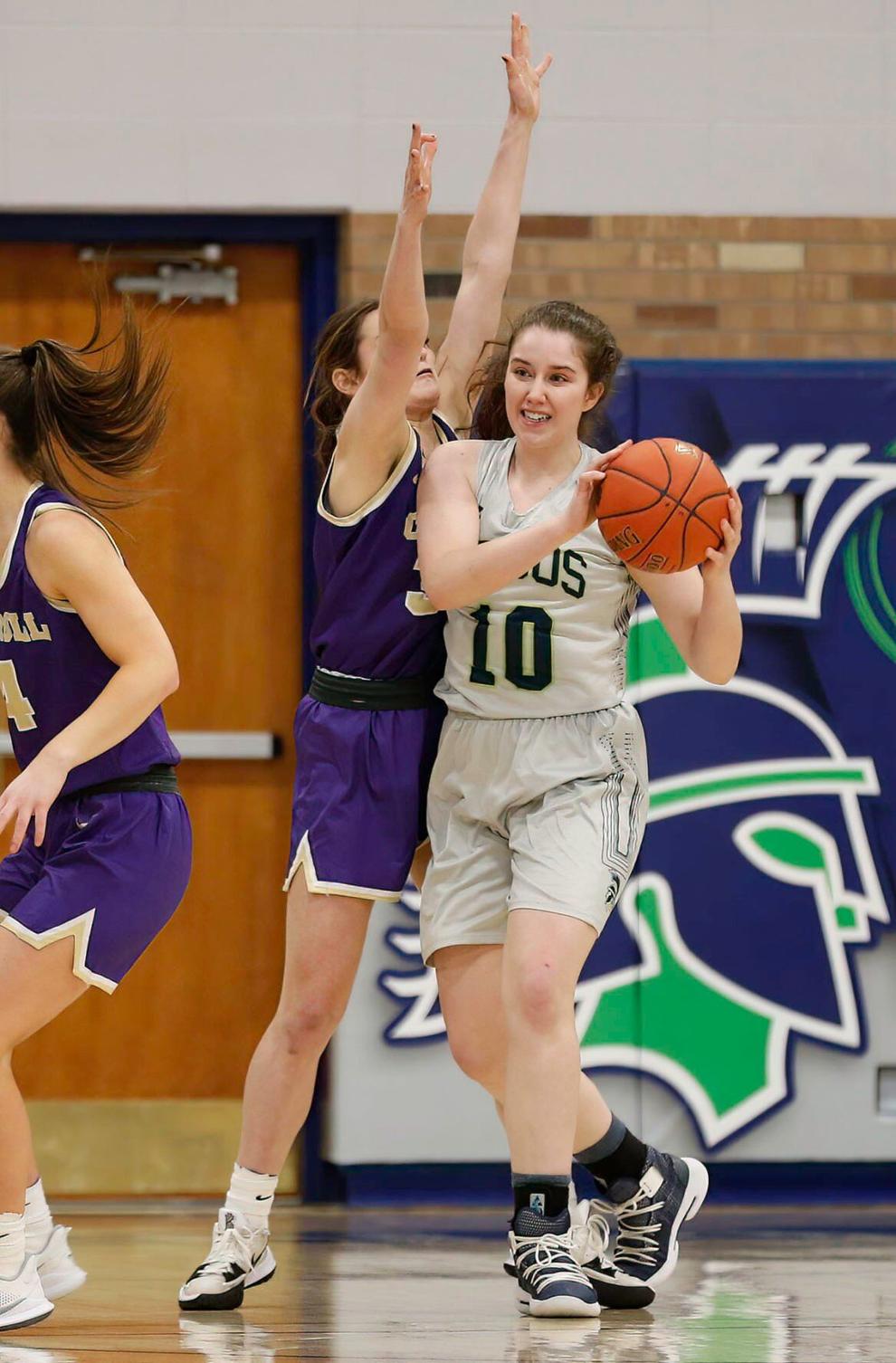 Providence led by six points at halftime. Carroll started the contest sluggish, committing three turnovers in the game's first four minutes. The Saints were just 5-for-14 from the field in the first quarter and replicated that in the second 10 minutes.
"We're just not coming out with the same intensity and fire that this team came out with against Westmont and the Division I [teams] when we were going after people," Saints head coach Rachelle Sayers said. "All of a sudden, we're coming out afraid to lose, worried about losing, coming out to kinda feel our opponent out and see what the game is going to be like…
"You saw it in the Rocky game, all of a sudden we get to the second half and we realize that, 'man we've got a battle on our hands,' and we start playing and we start playing hard and we start executing and get a little fire."
Sayers said those slow starts by her team gives opponents good amounts of early confidence and validates teams' game plans and aggressiveness. Conversely, when Carroll starts slow, according to Sayers, it chips away at the Saints' confidence and puts them playing on their heels when they should be attacking.
Carroll outscored Providence 21-13 in the third quarter and turned a two-possession halftime deficit into a two-point lead. The Saints missed some easy looks in the fourth quarter and shot just 26.7 percent (4-for-15) down the stretch.
Hazard knocked down a triple to tie the contest at 50-50 with four minutes remaining. Maldonado stepped into the go-ahead 3-pointer with under two and a half minutes left in regulation. That shot was part of a larger 7-0 Argos run that essentially iced the game in the home team's favor.
Four Providence players scored at least 13 points in the win. Esary paced the Argos with seven rebounds, while Hazard and Kerstyn Pimperton each dished out three assists. Maldonado added four steals, two rebounds and two assists.
"Parker and Emilee are our foundation, All-Americans, and Carroll is going to make it tough on them," Isakson said. "They're going to face guard Emilee, they're going to make it tough on Parker. The other girls have to step up and that's what they did. The other girls stepped up and made plays. Brooklyn Harn has been doing what she did tonight off the bench, she can start for us, she can start for any team in the Frontier Conference. She got her opportunity tonight and made the most of it."
Sienna Swannack led the Saints with 12 points. Jamie Pickens and Dani Wagner each scored 11 in the loss and Addi Ekstrom contributed nine points off the bench. Christine Denny and Kamden Hilborn each scored six points for Carroll.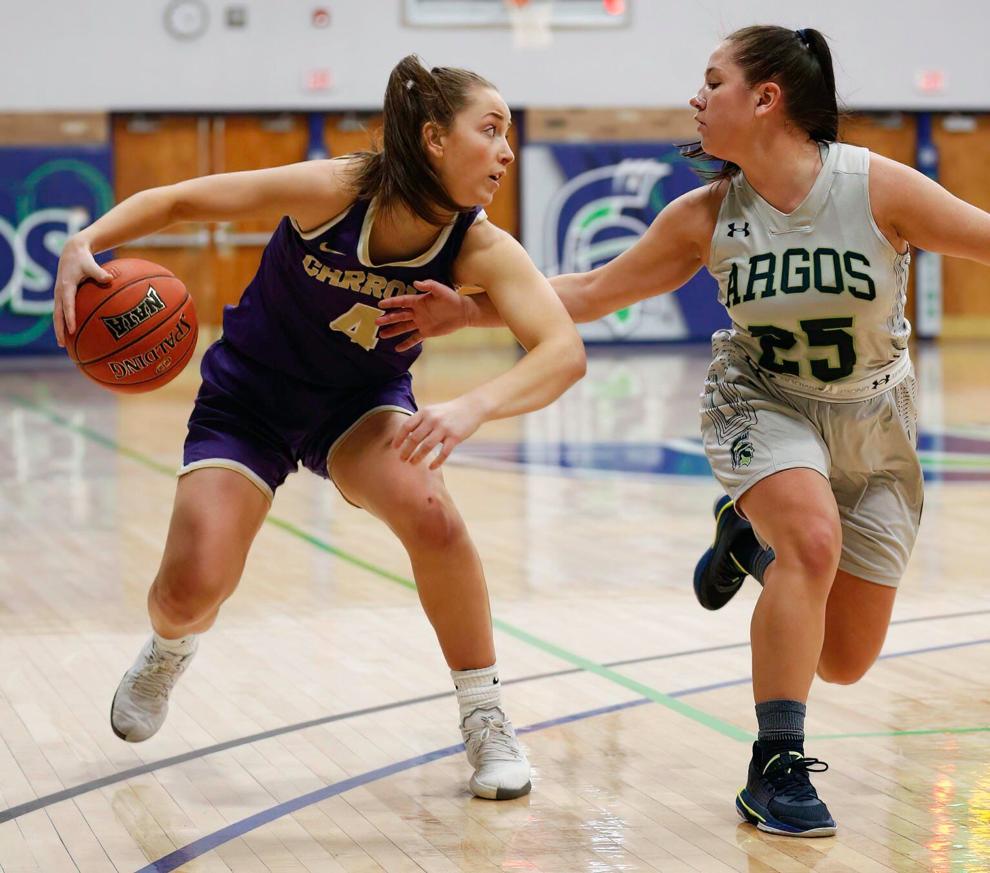 Carroll falls to 15-4 on the season and 3-2 in league play. Providence improves to 17-3 overall and 4-1 in conference action. The Argos are now all alone in second place in the Frontier women's standings.
Carroll turns around to play Montana State Northern, in Havre, on Saturday. Providence matches up with Rocky Mountain College in Billings next.