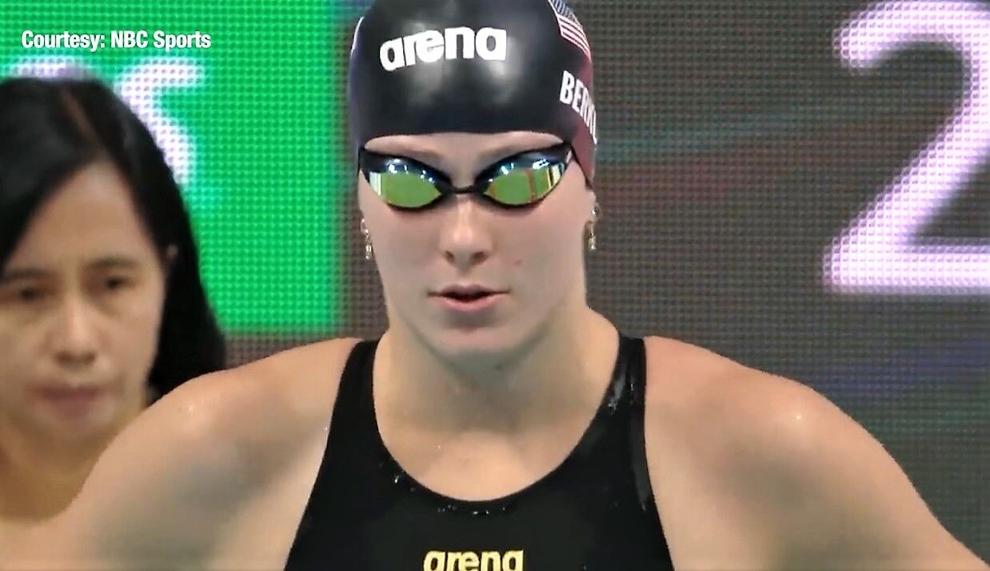 The legend of Katharine Berkoff grew a little larger on Wednesday after the Missoula native earned a silver medal in the 50-meter backstroke finals at the FINA World Swimming Championships in Budapest, Hungary.
Despite a slow start off the block, Berkoff recovered to finish second in the finals event with a time of 27.39 seconds, just behind Canada's Kylie Masse who won with a time of 27.31 seconds.
Berkoff also medaled at last year's FINA World Championships, which took place in December, when she took third in the 100-meter backstroke. Berkoff, whose father Dave Berkoff is a former Olympic medalist, currently holds the American records for both the women's 50-meter backstroke as well as the 100-yard backstroke.
The Missoula Hellgate graduate is a four-time NCAA champion and still has her senior season ahead of her at North Carolina State.