BUTTE — In an interview with 406mtsports.com last month, former Bulldogs star Tommy Mellott said he wants to help Montana State however the coaching staff sees fit. He did just that on Saturday where he turned his sole rushing attempt into a 74-yard touchdown.
The Bobcats (5-1) defeated the Cal Poly Mustangs 45-7 on Saturday. With a 21-point lead in the second quarter, a play was drawn up for Mellott who made the most of the opportunity.
"I was excited for him. As soon as they called (the play) I was like, 'Oh he's going to go score,' and that's what he did," said Bobcats quarterback Matthew McKay. "Fast guy, for sure."
Mellott was subbed in at quarterback for McKay when the play was called. Mellott took the snap on a QB draw, juked past the defensive line then found himself behind the secondary. He ran all the way for the touchdown without being touched by a defender.
While listed as a quarterback, Mellott has made an impact running the ball and on special teams this season. The versatile freshman has caught the eye of Bobcats head coach Brent Vigen, who said he will continue to find roles for Mellott.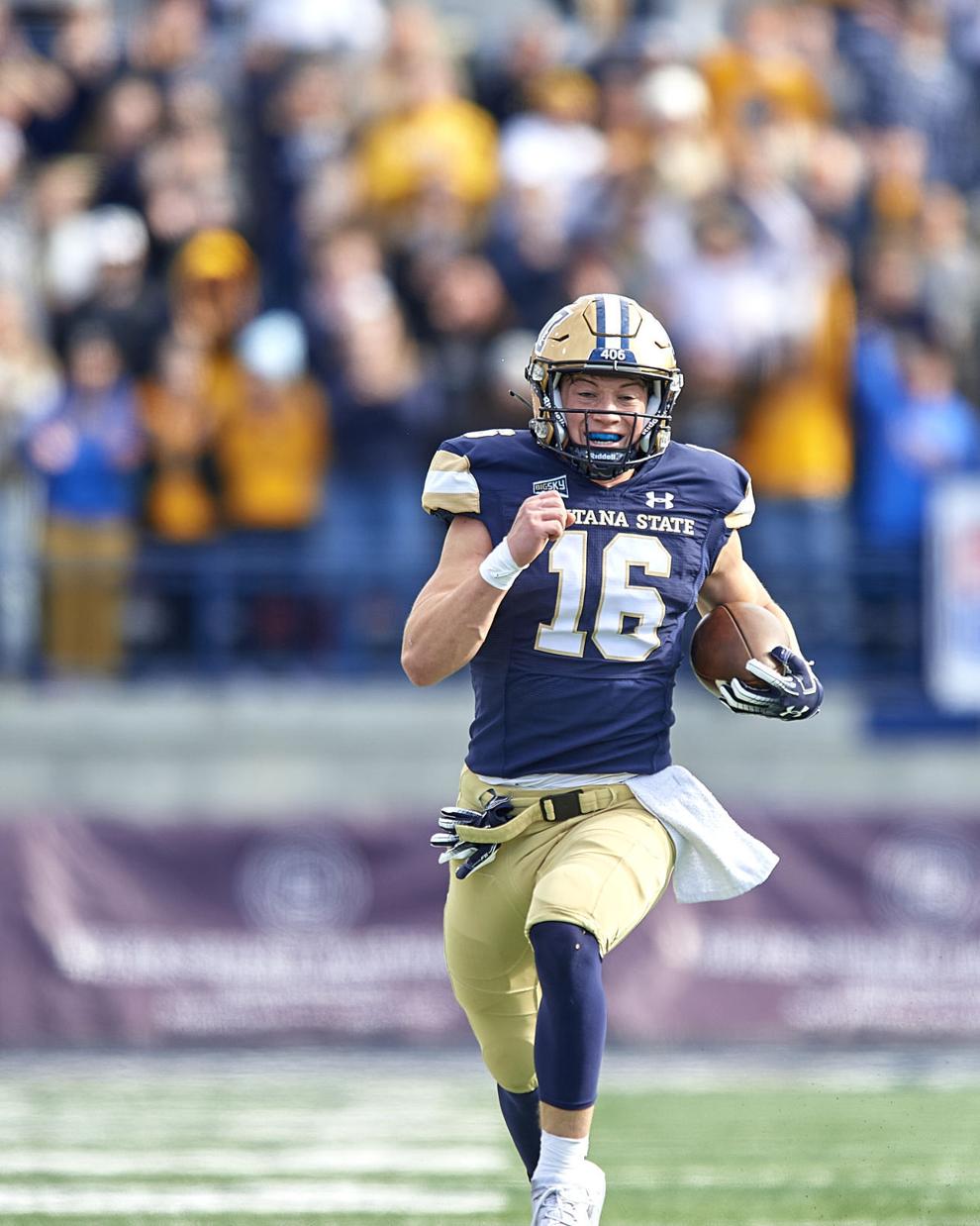 "Tommy's got that ability. Really good play design to get him in that position, and once he got through the first wave, Tommy showed off his speed," Vigen said. "We've said it I think every week in some facet that Tommy Mellott's one of our better playmakers, and we'll continue to find ways to get him involved."
The touchdown against Cal Poly was not the only impressive run Mellott has had this season. In the Bobcats' blowout win over San Diego, Mellott pulled off a 44-yard run. He also recorded a tackle against Northern Colorado.
Mellott, who led Butte to the state championship game in 2019, said he enjoyed a team-first, family-like culture at Butte. He has noticed similarities with the Montana State program, and when combined with his versatility, the future could be bright.
"Shoot, he's running down on kickoff, first guy down there a bunch, too," Vigen said. "I'm really pleased with what Tommy brings to this team and we'll look for him to do more and more of that."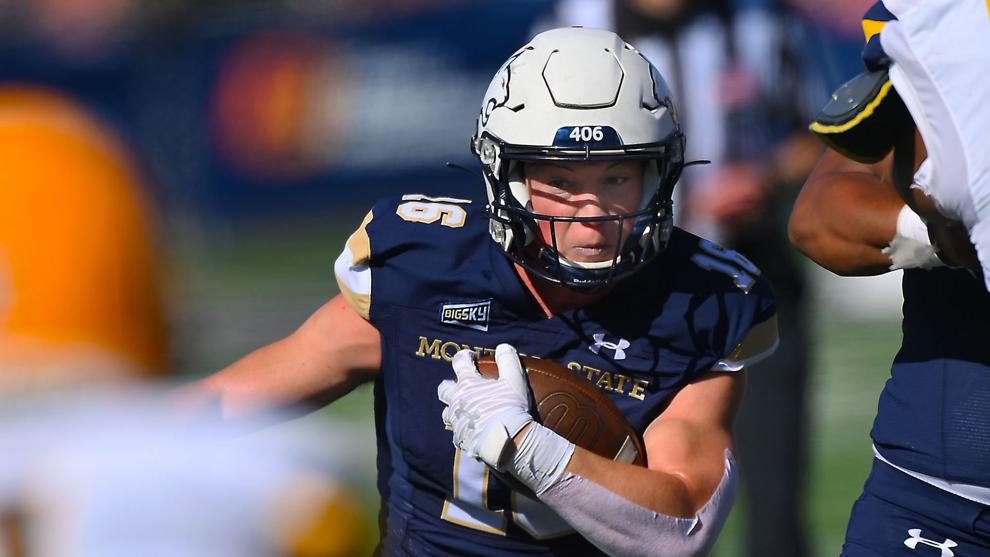 In 2019, Mellott passed for 2,940 yards and 30 touchdowns while rushing for 1,217 yards and 16 TDs. He was named the Montana Gatorade Player of the Year and earned all-state honors three times as a Bulldog.
As he continues to learn and gain experience during his freshman season, other players are noticing his potential. Not only has Mellott shown skill on the field, but has shared his attitude and drive with the team, perhaps concepts he carried with him from his Butte career.
"(Tommy brings) competition (to the QB room). He's a great athlete, great quarterback," McKay said. "He's smart on and off the field. Quiet dude at times, but just his spirit and character is something that fits well in the quarterback room. He's fun to be around."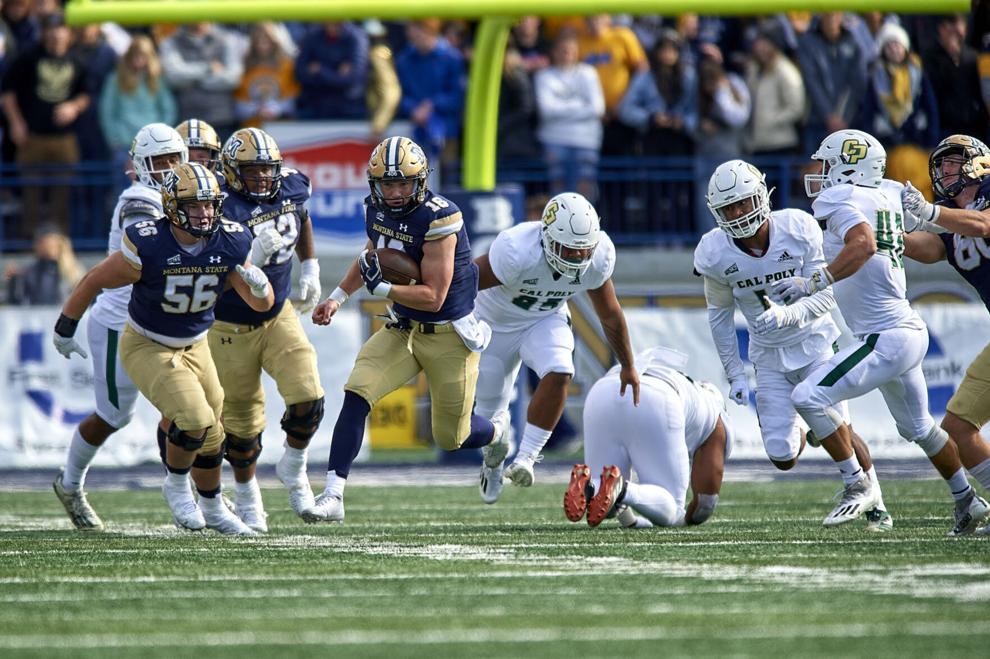 But the compliments have gone both ways. Mellott told 406mtsports.com that he has valued watching McKay, as well as other quarterbacks and teammates, as he continues to develop his game and relationships within the team.
The Bobcats will travel to Ogden, Utah, for a Friday night game against Weber State at 8 p.m. It is uncertain how or if Mellott will be utilized Friday, but for Butte and Montana State fans, it will be interesting to see what he does next.
"I feel so welcomed here. People from all over the country are coming to school here and it's been great meeting all kinds of people," Mellott said. "But it's also nice being just down the road from home and my parents. Having my loved ones able to come watch has meant a lot.
"Specifically when it comes to this year, I'm focusing on growing as an individual academically, athletically, socially and just as a person. I'm just contributing wherever I can and building relationships with this team."