SIOUX CITY, Iowa — Montana Western pushed the defending NAIA National Champion a night after knocking off last year's runner-up, but a handful of late turnovers made victory impossible in an eventual 66-62 national tournament quarterfinal loss to Thomas More on Wednesday.
Brynley Fitzgerald scored 14 points in her final game as a Bulldog, while fellow senior Mesa King added six points and eight rebounds.
"This is probably the biggest heartbreak I've ever had in my life," King said post game. "I've been here six years and I honestly never thought basketball was gonna end for me…I can't believe [the end] is here, but I wouldn't trade it for a single dime."
"These girls – this program, this culture that coach Woolley has made, I've never been a part of something more amazing in my entire life. I'm forever grateful for the opportunities Western has given me."
King was a member of the 2019 Bulldog team that won a national championship, and as a sixth-year senior, started every game on the squad that played deeper into the postseason than any team since.
Western checked off its first-ever win at the Sioux City final site on Tuesday night (really Wednesday morning) and played longer than any other Frontier Conference women's team this season.
The Bulldogs spent nearly two weeks on the road on this national tournament journey, one that saw Western cut the nets down in Park City, Kansas, before beating the No. 4-ranked team in the nation.
"I was young when we won that [national title], but I knew every year that we got a chance, we were gonna make the most of it and make our appearance here at nationals," King said.
"Being on the road as long as we have, it's been great, it's been quite the experience. When you love your team as much as [we do], it's pretty easy to stay on the road this long."
Fitzgerald, who joined the Bulldogs a season after their championship, knocked down the final two 3-point attempts of her collegiate career. The first one, on the first play back in the game after sitting for four minutes in foul trouble, pulled Western within a point.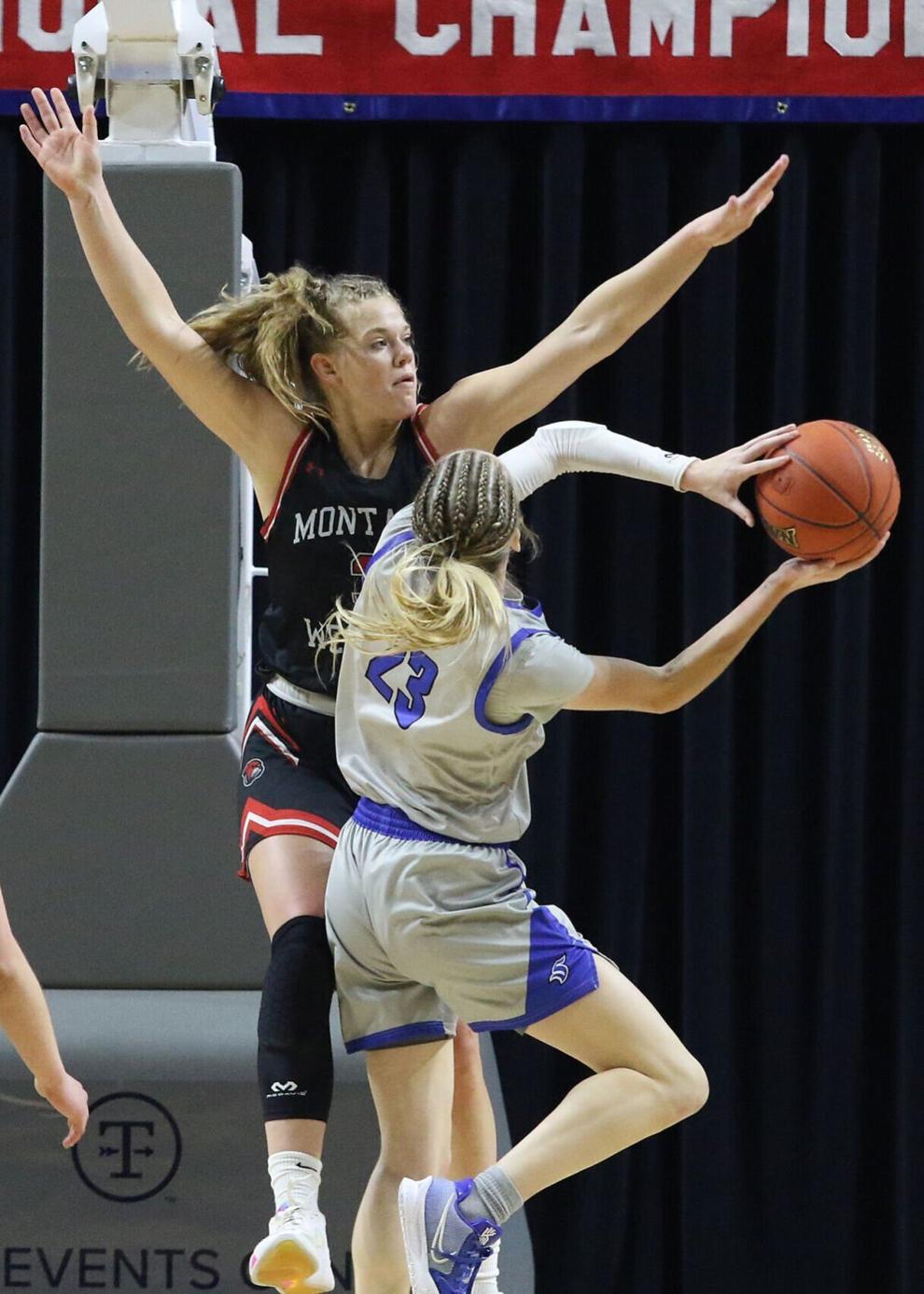 The last one gave Western life down four points with under a minute to play, but two defensive possessions later, Fitzgerald fouled out as the Saints went to the line to ice the game.
"I thought we got good shots, especially in the first half, we just didn't make any in the first half," Western head coach Lindsay Woolley said.
"I was really proud of our effort defensively to just kinda stick with it, stick with it, stick with it. We just lost [Thomas More's Alex Smith]...The margin is thin and we just didn't make enough plays."
Fitzgerald scored nearly 1,800 career points in her four-year career at Western and led the Bulldogs to a pair of Frontier Conference Tournament Championship game appearances and four national tournament victories over the last three seasons.
"She walked in four years ago and she really changed this program," King said of Fitzgerald. "She's going down in Western history like none other. I wouldn't want to have anyone else by my side. She's amazing."
"She's gotten better and better with her ball-handling and her passing over the last three or four years and that's a testament to her work in the off-season," Woolley said.
"[She] just set the standard of what it takes to become a really good player for our younger kids to see. I think that's really important."
Shainy Mack paced the Bulldogs with 17 points in Wednesday's loss, while Jordan Sweeney totaled 14 points, seven rebounds, three assists and a steal.
Thomas More's Alex Smith scored 11 of her 13 second-half points in the fourth quarter. She finished with a game-high 24 points and knocked down five 3-pointers.
The Saints made just a trio of 3-pointers in the second half (3-for-10) after opening the game 5-for-14 from that distance, but those shots came in the biggest moments when Western responded to Thomas More runs.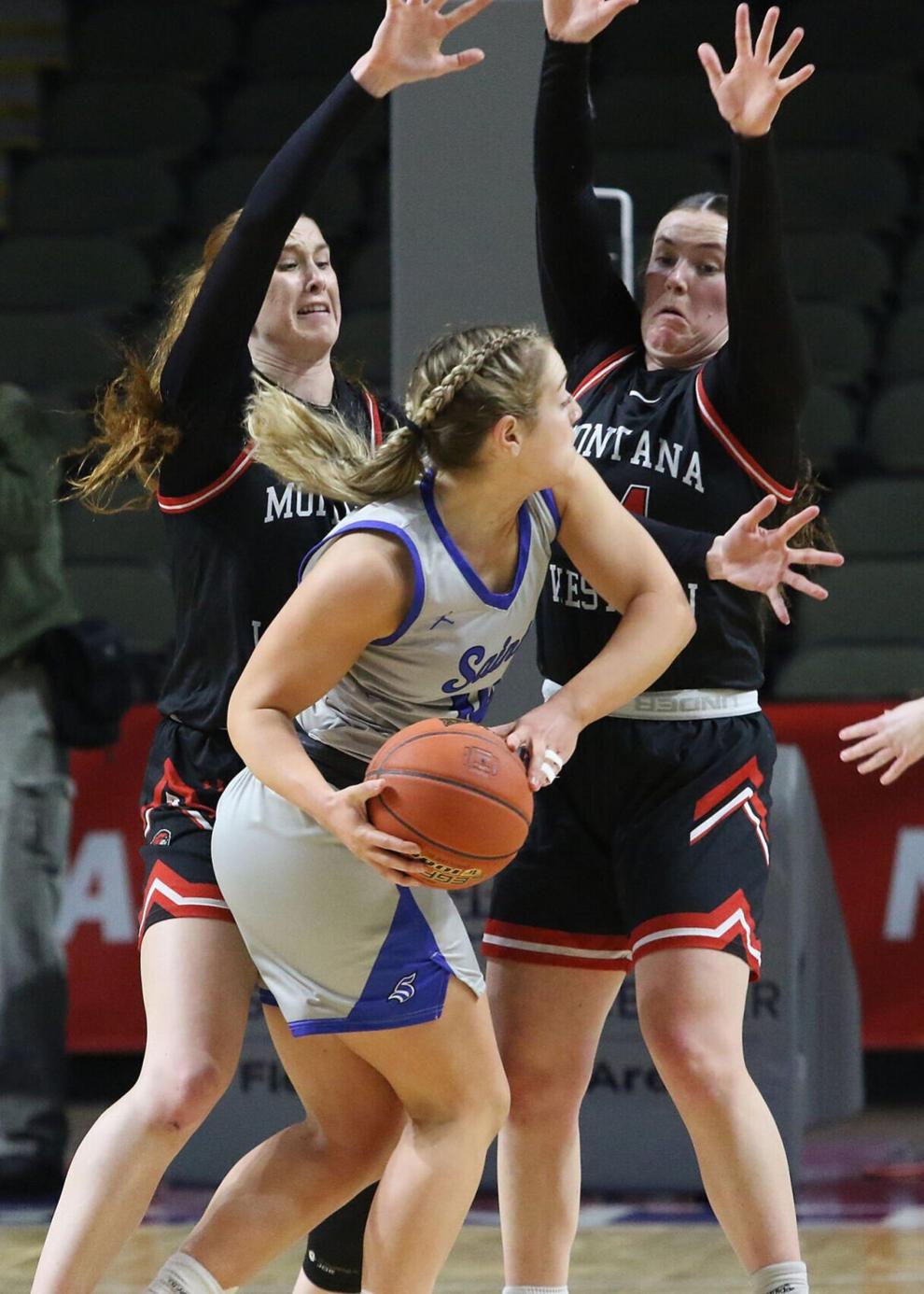 "They've got a championship tradition, their kids know how to win and they expect to win," Woolley said. "That's why you hope you're not fighting from behind like we kinda were the entire game."
By virtue of having the late game Wednesday, Western was the final Frontier team (men's or women's) to play a game in the 2022-23 season. Montana Tech's men also made the quarterfinals, but finished play several hours before the Bulldogs tipped off.
A rebound of a season from last year's 15-14 record, the Bulldogs lost just two games to teams not named Carroll College all season. They finished the season ranked top-15 in the NAIA and experienced once again what it was like to cut down nets on the national stage.
"To see your kids cut the net down in the opening round was pretty cool," Woolley said. "To play as well as we did last night against a really good Dordt team was exciting for them."
"Hopefully it gives them some confidence as we move toward the off-season."