WINNETT, Mont. - An accident involving a semi-truck is blocking lanes on MT-200 near Winnett.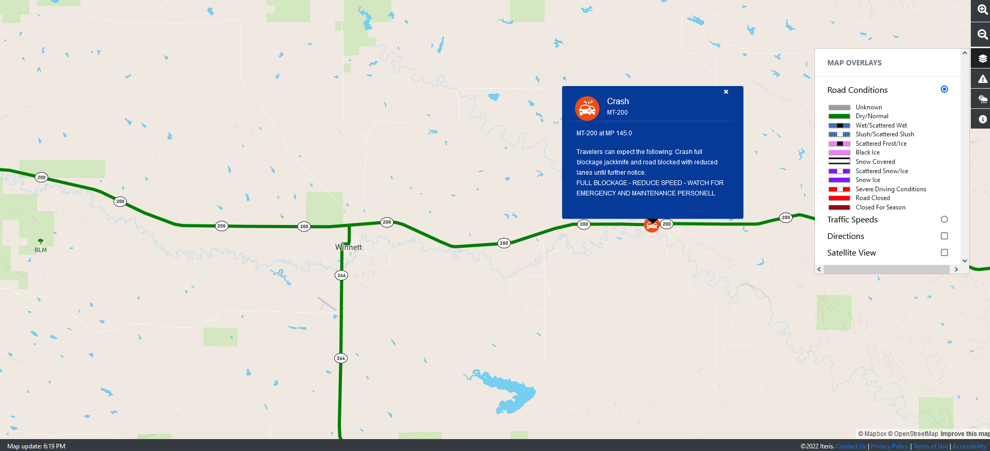 The Petroleum County Facebook reported a semi-truck was turned over at Petrolia Bench Rd at 3:15 pm Thursday.
At 6:17 pm, the Montana Department of Transportation reported a full blockage of the road at mile marker 145.
Lanes on MT-200 are currently reduced until further notice.
People in the area are asked to watch for emergency and maintenance personnel.